Kids and animals enjoy summer morning on the Lincoln Public Library lawn


Send a link to a friend Share
[June 17, 2016] LINCOLN - The summer reading program at the Lincoln Public Library got off to a huge start when Kevin Ritchhart brought his petting zoo to the lawn of the library. Children and their parents began streaming onto the front lawn of the library even before the 10:00 a.m. starting time on Thursday.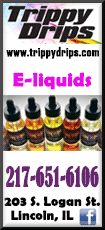 A cool breeze and the shady lawn were perfect for the event. The kids could not get enough of the fascinating animals. Not only did they get to touch the animals, but each kid got a cup of feed to entice the goats and sheep to spend some time with them.

Kevin takes his mobile zoo to about a dozen events a year. He has a huge assortment of animals, including the ones he brought to the library. His zoo is licensed by the United States Department of Agriculture.

This summer's theme for the reading program is "Read for the Win."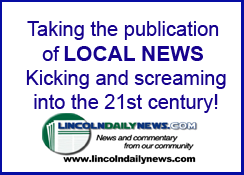 "We are going to set another record for the number of young readers who have signed up for the summer reading program this year," said Youth Services Director Melissa Oxborrow. Over 450 kids have already signed up with more being added every day.

Each young reader is assigned a personal reading goal for the summer. Parents are involved in the process, whether the goal is the number of books read, pages read, or time spent reading. Prizes are given out at the end of the summer to readers who meet their goal.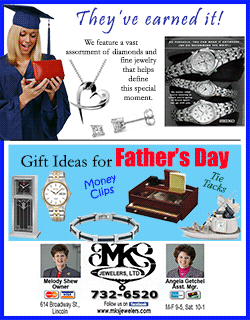 The Thursday morning entertainment for the summer reading program has become a tradition at the library. The shows kick off at 10:00 a.m. and feature a variety of very talented entertainers. There are six programs this year.

"We could not have asked for a better day for our first event of the summer reading season. The parents and kids are having a great time," said library director Richard Sumrall.

For information on the Lincoln Public Library Summer Reading Program, contact the library's Youth Services Department. It is not too late to sign up. Contact Melissa Oxborrow and her staff at 217-732-5732.

[Curtis Fox]