God, family and friends keep Relay Honorary Co-chair Frankie Guzzardo going
Send a link to a friend Share
[June 16, 2016] LINCOLN - The Relay for Life is about more than just raising funds for cancer, it is also about supporting those who have cancer or survived it. This year's honorary co-chair Frankie Guzzardo has had support of both family and friends in her cancer journey.
Guzzardo found out she had cancer on what should have been a day to celebrate. She said, "I was diagnosed on my 47th anniversary, May 11, 2015."

Fortunately, her latest tests show that treatments have been working. Guzzardo said, "This year on my anniversary I had a good pet scan and my chemo is shrinking the cancer."

Support has gone a long way in helping her through the cancer. Guzzardo said, "It's been a long year, but I have had overwhelming support from my family, friends, and especially from my church. I have been blessed this year with knowing that God has never left me and appreciated the prayers of everyone that has been praying for me."

Guzzardo said, "[Many people] sent cards and when I would see them they would always ask how I was doing and relate and encourage me immediately." She said, "I have so much support from family, prayers, dinners, visits," and about a 1000 cards. Love abounds."


Guzzardo said, "My family has always been there. My husband is always with (me) during my doctor appointments and chemo."

Guzzardo also said, "Both of my daughters have been here. About every six weeks one if them is here . [My daughter] Janelle is here now and will be with me for Relay. Plane schedules and driving get them here."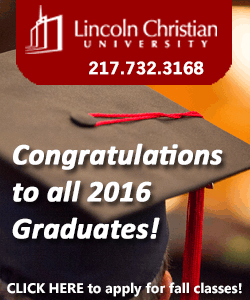 Guzzardo said, [My daughter] Shelly will be here last week of June with her three adopted children, and her friend and two daughters." She said, Shelly and Nick, [my son and my daughter-in-law] always go to any diagnostic doctor appointments. Shelly removes my pump every two weeks and also gave me my blood clot shots twice a day."

Frankie and her husband John Guzzardo have supported the Relay for many years by catering a Survivor's dinner on Relay for Life day, which they will do again this year from 4-6 p.m. on Relay day Saturday, June 18.

Guzzardo said, "We became involved after the death of our friend Steve Barmes. We just were so saddened by what cancer could do to a person and his family."

Guzzardo said, "I was always surprised when I would see someone from Relay that would take time to encourage me and support me. The Relay friends have been always concerned for me."

Guzzardo will be joined by cancer survivor Julius Kasa as honorary co-chair. They will lead the survivor's lap on Saturday.

[Angela Reiners]