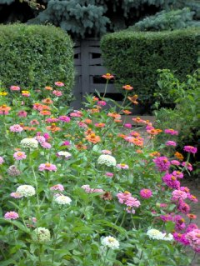 Cultivating an interest in history
David Davis Mansion hosts 20th annual Garden Festival tour June 17-18

Send a link to a friend Share
[June 16, 2016] BLOOMINGTON – Gardening fans get a rare look at some of the most beautiful gardens in Bloomington-Normal this month during the annual Garden Festival, which has been raising money for the David Davis State Historic Site for two decades.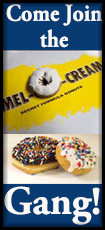 The 20th Garden Festival tour, with the theme of "a gardening legacy," takes place June 17-18 and includes tours of 10 private gardens. Hours are 1-8 p.m. on Friday and 9 a.m. - 5 p.m. Saturday. The Garden Walk will be held rain or shine.

Tickets are $17 in advance and $7 for anyone under 18. They can be purchased at www.DavidDavisMansion.org and many area stores.

The tour showcases a variety of gardens, large and small, including flower gardens and landscaped yards. Several of the yards incorporate vegetables and herbs within the flower gardens. All of them offer creative ideas to inspire anyone with a green thumb.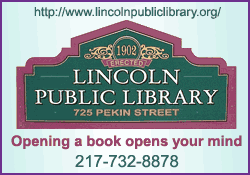 The walk's "Gardening Legacy" theme reflects the support the garden walk has provided for the restoration and preservation of Sarah Davis's unique 1870s garden. "Legacy" also refers to the walk's success in raising community awareness of the importance of gardening.

Over the last two decades, the walk has opened 200 private gardens to the public and attracted 20,000 visitors, producing $222,000 for the historic site.
The event also includes a gardeners' marketplace on the mansion lawn, complimentary tea and desserts, and tours of the historic site's Sarah's Garden with University of Illinois Extension Master Gardeners.
The garden walk begins at the David Davis Mansion, 1000 Monroe Drive, Bloomington. Easy ticket and map pick-up, with drive-through service and free parking on the Mansion grounds, is available during the entire event weekend. For more information, call (309) 828-1084.

The David Davis Mansion State Historic Site was built in 1872 for Supreme Court Justice David Davis and his wife, Sarah.

The site is open Wednesday through Saturday from 9 a.m. to 4 p.m. for free public tours.

The site is operated by the Illinois Historic Preservation Agency. IHPA protects the state's historic resources, which contribute to education, culture and the economy. IHPA sites include ancient burial mounds, forts and buildings erected by settlers, and homes connected to famous Illinoisans.
[Shanta Thoele, Communications and Public Affairs, Illinois Historic Preservation Agency]