Crude oil prices rise for the first time in seven days
Send a link to a friend Share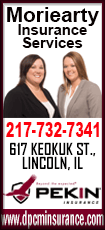 [June 17, 2016] By Ahmad Ghaddar

LONDON (Reuters) - Crude oil prices rose on Friday for the first time in seven days, but trading remains volatile less than a week before Britain goes to the polls over its EU membership.

Brent crude futures were up $1.11 at $48.30 a barrel by 1142 GMT, having dropped 3.6 percent in the previous session.

U.S. West Texas Intermediate crude futures rose 81 cents to $47.02 after falling by 3.8 percent in the previous session.

Both contracts are on track for a more than 4 percent decline for the week.

"It's mainly Brexit at the moment, at least until next Thursday, before people start to look at the more fundamental oil/commodity drivers again," ABN Amro senior energy economist Hans van Cleef said.

Analysts said that investors had closed some short positions after a week of volatile trading, which helped to bring about some correction in oil prices on Friday.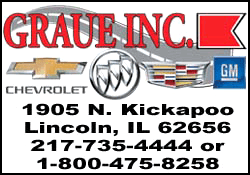 "I suspect markets will be very volatile overnight on Thursday and on Friday," Julian Jessop, chief economist and head of commodities research at Capital Economics, told Reuters Global Oil Forum.

Jessop said he would expect a sharp sell-off in oil if Britain votes to leave the EU, possibly sending prices as low as $40 for Brent before a rally sets in.

He forecast Brent and WTI crude would be around $45 a barrel at the end of 2016 and around $60 at the end of 2017.

The British pound rose from a two-month low after campaigning for June 23's so-called Brexit vote was suspended following the murder on Thursday of UK member of parliament Jo Cox, a vocal advocate for Britain to stay in the EU.
A pump jack is seen at sunrise near Bakersfield, California October 14, 2014. REUTERS/Lucy Nicholson
Britain's top share index, the FTSE 100, rose from a four-month low as stocks that have been hardest hit by Brexit concerns rebounded after the shooting.

Global oil majors Chevron and Royal Dutch Shell are putting small refineries up for auction as they look to trim lower-margin assets in the face of rising crude oil prices.

Chevron, the second-largest U.S. oil company, is soliciting interest in its Burnaby refinery in British Columbia and gasoline stations, the company told Reuters.

Shell is looking for buyers for its Martinez refinery in California, two people familiar with the matter told Reuters. Shell declined to comment.

(Additional reporting by Aaron Sheldrick in Tokyo; Editing by Dale Hudson and David Goodman)
[© 2016 Thomson Reuters. All rights reserved.]
Copyright 2016 Reuters. All rights reserved. This material may not be published, broadcast, rewritten or redistributed.