Sell-off abates as Brexit opinion seen shifting
Send a link to a friend Share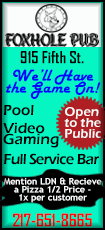 [June 17, 2016] By Marc Jones
LONDON (Reuters) - Shares, oil and bond yields rose on Friday after a tumultuous week and as campaigning for Britain's EU membership referendum next week was suspended after the killing of a pro-"Remain" politician.

European bourses climbed more than 1 percent at the end of a third straight week of losses and benchmark 10-year German bond yields clawed back up to the zero mark as investors' risk averseness eased.

Wall Street was expected to start flat however, having snapped a 5-day losing streak on Thursday and with housing data and Canadian inflation figures due to be released.

Campaigning for Britain's June 23 EU referendum, which overshadowed this week's U.S. and Japanese central bank meetings, was put on hold after British lawmaker, Jo Cox, was murdered on Thursday.

The recently volatile pound rose 0.5 percent to $1.4277 with analysts noting that Cox's death could generate sentiment in favour of remaining in the EU.

"There was this incredible melt down in risk sentiment (yesterday) where everything seemed to be aligning and then this terrible incident in England seemed to be the root of everything reversing," said Saxo Bank's head of FX strategy John Hardy.

"I think everyone is still in a state of shock as to what this means. Does it tilt the odds on a vote next week? It's hard to know but it certainly disrupted what the market was doing."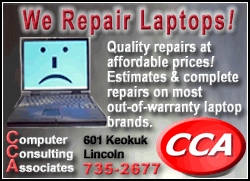 Oil, which has been a major driver of the sharp swings in global markets this year, also helped shift the mood as it rose for the first time in seven sessions. That decline has pushed prices down by 10 percent.

Euro zone banking stocks rebounded almost 4 percent having hit a four-year low - with all-time lows for banks including Deutsche Bank and Credit Suisse - on Brexit worries and sub-zero interest rates, which are eating into earnings.

Gold also advanced, rising 0.4 percent to $1,283 an ounce after wild swings overnight. It had surged to a near-two-year high of more than $1,315, only to slump 2.8 percent by the end of the session. It was on track for a third week of gains.

"Leading into the Brexit vote, we expect gold to remain around current levels between the $1,270-$1,300 range. But after then all bets are off as everything depends on the results of the referendum," ANZ commodity strategist Daniel Hynes said.

DIGGING FOR TREASURIES

Ten year U.S. government bond yields were hovering at 1.60 percent ahead of U.S. trading, tumbling from 1.86 percent at the beginning of June as investors made a dash for safe-haven assets.

They had touched close to 1.50 percent on Thursday, the lowest for four-years and that has dovetailed with 10-year yields going sub-zero in Germany, 15-year yields doing the same in Japan and even 30-year yields in Switzerland.

"This is latest chapter of a long running theme that is going to continue to play out," Hermes chief economist Neil Williams said.
A man walks in front of a screen showing today's movements of Nikkei share average outside a brokerage in Tokyo, Japan, June 2, 2016. REUTERS/Issei Kato
"We are going to live in this world until the major central banks start turning the taps off, but my question is how they are going to do it."

Overnight, Asia's main stock markets saw modest gains although that was little consolation after a difficult week that saw both weak Chinese data and the Bank of Japan hold off on more stimulus but talk loudly about currency intervention.

China's CSI 300 index made 0.5 percent and the Shanghai Composite added 0.4 percent. That helped them cut weekly losses to 1.7 percent and 1.5 percent respectively.

Hong Kong's Hang Seng gained 0.5 percent, but suffered a more than 4-percent loss on the week, emerging markets worldwide were down 2.3 percent for the week while Japan's Nikkei ended it down more than 6 percent despite a 1.1 percent rise on the day.
"Continued inaction by the BOJ in the face of these (global) risks only reinforces the market's suspicions that the central bank is running out of policy options, feeding back into a stronger yen," HSBC economist Izumi Devalier said in a note.

The dollar had clawed back some lost ground against the yen. It steadied at 104.23 yen <JPY=> but was still down 2.4 percent this week, having dropped to 103.555, its lowest since August 2014. [FRX/]

The euro meanwhile added 0.3 percent to 117.39 yen. It too was down 2.4 percent for the week against the Japanese currency having hit a 3-year low of 115.51 on Thursday.

Japanese Finance Minister Taro Aso said on Friday that he was deeply concerned about "one-sided, rapid and speculative moves" seen in the currency market and would respond if necessary to ensure stability in currencies.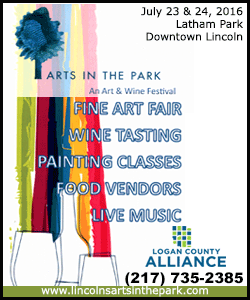 Officials from the Ministry of Finance, the Bank of Japan and the Financial Services Agency planned to hold a meeting on Friday to discuss financial markets, Aso said.

(Editing by Louise Ireland)
[© 2016 Thomson Reuters. All rights reserved.]
Copyright 2016 Reuters. All rights reserved. This material may not be published, broadcast, rewritten or redistributed.