U.S. corruption probe puts renewed pressure on Ericsson
Send a link to a friend Share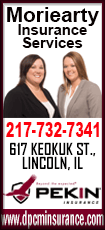 [June 17, 2016] STOCKHOLM (Reuters) - Ericsson said on Friday it was cooperating with U.S. authorities in an inquiry over possible corruption dating back three years, adding to the pressure on the chief executive of the Swedish telecoms equipment maker.
Ericsson has been under fire in local media who have questioned the pay and leadership of CEO Hans Vestberg after weak results in April which sent Ericsson shares down by 15 percent in one day.

Ericsson issued a statement on Friday after Swedish daily Svenska Dagbladet (SvD) reported the company was being investigated over possible corruption in its China business.

Ericsson said it had initially received questions from U.S. authorities in March 2013, adding this had been reported by media at the time.

"Ericsson cooperates with U.S. Authorities to answer these and additional questions," the company said.

Media reports at the time said U.S. authorities were investigating Ericsson's business practices in Romania.

"We will not provide any detailed comments on the request as such, but can say that it relates to Ericsson's anti-corruption program and questions related to the Foreign Corrupt Practices Act," the company added.
Vestberg, chief executive since 2010, has also faced questions over his use of a corporate jet to travel to sports events and his appointment as chair of Sweden's Olympic Committee (SOC) when Ericsson is having to cut costs and rethink its strategy.

Vestberg has said his trips were with clients and not in breach of Ericsson policy and that the SOC role would not distract him from his job as chief of Sweden's largest exporter.

SHARES DOWN

With most of the latest generation of telecoms networks already built, especially in developed markets, Ericsson has been struggling to find growth elsewhere to mitigate falling sales for that part of its business.

Ericsson shares were down 1.2 percent at 62.75 crowns by 1055 GMT, underperforming the Stockholm bluechip index which was up 1.0 percent.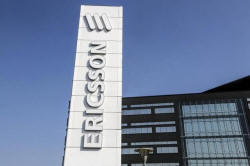 A general view of an office of Swedish telecom giant Ericsson is seen in Lund, Sweden, September 18, 2014. REUTERS/Stig-Ake Jonsson/TT News Agency/File Photo
"We take this very seriously," said Sasja Beslik, Head of Responsible Investments at fund manager Nordea Asset Management, which holds Ericsson shares.
"If this is a symptom of a bigger problem, it could cost a lot of money and could affect the share quite a lot, and then we have to decide how to act on this -- if we should keep the share or sell," Beslik said.
SvD said the U.S. Securities and Exchange Commission (SEC) and the Department of Justice (DOJ) are investigating Ericsson, whose shares are listed in Stockholm as well as on Nasdaq.

DOJ declined to comment on the case, and SEC spokespeople did not immediately return a request for comment outside regular business hours.

Findings of corruption by U.S. authorities may result in hefty fines for companies under the Foreign Corrupt Practices Act.

In February, mobile operator Vimpelcom agreed to pay $795 million to settle U.S. and Dutch investigations into a bribery scheme in Uzbekistan. Roughly half of that amount was to U.S. authorities.

However, other penalties imposed on companies have been relatively modest.

(Additional reporting by Diane Bartz in Washington; Editing by Keith Weir)
[© 2016 Thomson Reuters. All rights reserved.]
Copyright 2016 Reuters. All rights reserved. This material may not be published, broadcast, rewritten or redistributed.