St. Louis Fed's Bullard says U.S. may only need single rate hike for now
Send a link to a friend Share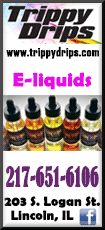 [June 17, 2016] WASHINGTON (Reuters) - The U.S. economy, stuck in a slow-growth pattern that is likely to persist for the forseeable future, may need no more than a single additional rate hike for as long as 2.5 years, St. Louis Fed President James Bullard said on Wednesday.
Bullard, a former inflation hawk whose views of the economy have been shifting, said he now sees current growth, unemployment and inflation rates as so persistent, there is basically no reason to change the Federal Funds policy rate, currently set in a range of between .25 and .50 percentage points.

In a prepared text released early Friday, he said he now estimates the appropriate Federal Funds rate at .63 for the next 2.5 years, the forecast horizon Bullard is using for what he describes as the U.S. economy's current "regime."

The rate path "is essentially flat over the forecast horizon," Bullard wrote, with key economic variables likely stuck around their current values, with growth at around 2 percent, unemployment around 4.7 percent, and inflation heading towards and likely anchored at the Fed's goal of 2 percent.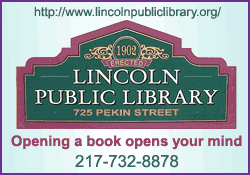 While Bullard had previously been an advocate of earlier rate hikes, he has been rethinking much about his view of the economy, including that the U.S. and other developed countries might be mired in a world of permanently low interest rates.

He has now made that view the basis of his policy outlook. The "regime" could change, Bullard wrote, if productivity unexpectedly jumps, for example, or if a recession occurs.
But absent some outside shock, he said the economy may have slipped into something like a long-run equilibrium.
Monetary policy usually encompasses estimates of long-run equilibrium growth, unemployment and interest rates as a guide to how the economy might change over time. Bullard says the current situation may be much more static.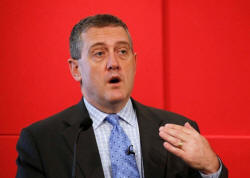 St. Louis Federal Reserve President James Bullard speaks at a public lecture on "Slow Normalization or No Normalization" in Singapore May 26, 2016. REUTERS/Edgar Su - RTX2EAEC
"On balance, real output growth, the unemployment rate, and inflation may be at or near mean values that could be sustained over the forecast horizon provided there are no major shocks to the economy," Bullard wrote.

"Key macroeconomic variables including real output growth, the unemployment rate, and inflation appear to be at or near values that are likely to persist over the forecast horizon. Any further cyclical adjustment going forward is likely to be relatively minor."

(Reporting by Howard Schneider; Editing by Bernadette Baum)
[© 2016 Thomson Reuters. All rights reserved.]
Copyright 2016 Reuters. All rights reserved. This material may not be published, broadcast, rewritten or redistributed.