Siemens, Gamesa to create largest wind farm business
Send a link to a friend Share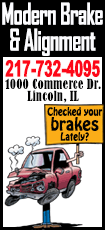 [June 17, 2016] MADRID/FRANKFURT (Reuters) - Germany's Siemens and Spain's Gamesa announced plans to create the world's biggest builder of windfarms on Friday, seeking to combine their respective strengths in offshore wind power and developing markets.

Engineering company Siemens, which has struggled to make its wind turbine business profitable, will take a 60 percent stake in the combined company, a person with knowledge of the deal told Reuters.

In return for taking the leading role, Siemens will pay Gamesa's shareholders, which include Spanish utility Iberdrola, 1 billion euros ($1.1 billion) in the form of an extraordinary dividend, the source said.

The source added that Gamesa would serve as the vehicle for the combined business, with the Spanish group creating new shares to be offered to Siemens.

The German group's other products include trains, power network equipment and medical body scanners.

A Siemens-Gamesa venture, months in the making, would overtake Denmark's Vestas to become the world's largest wind farm manufacturer by market share, operating in the mature North American and European markets and fast-growing markets such as India, Mexico and Brazil.

Final details still need to be approved after agreement in principle was reached, the Spanish company said in a statement on Friday following the suspension earlier of trading in Gamesa by the Spanish stock market regulator.

[to top of second column]
Siemens is dominant in the offshore wind market but relatively weak onshore. Gamesa is strong in emerging markets, notably Latin America, where it expanded when the Spanish government cut subsidies to clean energy producers in 2013.

The deal would be the latest in a string of mergers in the wind industry. Having weathered years of overcapacity and losses, it is now thriving as demand for carbon-free electricity increases.



Getting bigger should also help to lower costs, one of the industry's key targets in its race for more efficient turbines, which in turn will make it more competitive compared to conventional sources of energy such as gas and coal.

Gamesa and Siemens said in January they were discussing a possible wind merger but talks stalled because of concerns linked to an existing joint venture, Adwen, between Gamesa and France's state-owned energy company Areva.

(Reporting by Jose Elias Rodriguez and Jesús Aguado; Writing by Ludwig Burger; editing by Julien Toyer and Keith Weir)
[© 2016 Thomson Reuters. All rights reserved.]
Copyright 2016 Reuters. All rights reserved. This material may not be published, broadcast, rewritten or redistributed.