The following will be the sole agenda item for the meeting:

A request by James E. Olguin of Goldstine, Skrodzki, Russian, Nemec and Hoff, Ltd., on behalf of McDonald's USA, LLC, for a Special Use in the C-1 and C-2 Districts for a drive-thru facility for the construction of a new McDonald's restaurant at 1007 Hickox Road.

A public Hearing will be held at the opening of the meeting. Please read the official announcement of the hearing and the legal description of the property below.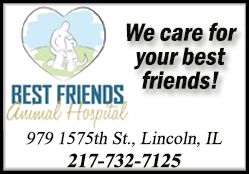 NOTICE OF HEARING
Please take notice that the Plan Commission of the City of Lincoln shall hold a public hearing on Thursday, June 23, 2016 at 7:00 P.M. in the City Council Chambers, City Hall, to hear the following petition.

James E. Olguin of Goldstine, Skrodzki, Russian, Nemec and Hoff, Ltd., on behalf of McDonald's USA, LLC, has filed a petition pursuant to Section 11-5-7 of the City Code, for a Special Use in the C-1 and C-2 Districts for a drive-thru facility on the property legally described as follows:

PARCELS 3, 4, 5, 6, AND 7 ALSO BEING DESCRIBED AS FOLLOWS:

THAT PART OF THE NORTHEAST QUARTER OF SECTION 26, TOWNSHIP 20 NORTH, RANGE 3 WEST OF THE 3RD PRINCIPAL MERIDIAN, DESCRIBED AS FOLLOWS: COMMENCING AT THE SOUTHEAST CORNER OF THE NORTHEAST QUARTER OF SECTION 26; THENCE SOUTH 89 DEGREES 56 MINUTES 48 SECONDS WEST ALONG THE SOUTH LINE OF SAID NORTHEAST QUARTER, 320.96 FEET; THENCE NORTH 01 DEGREES 08 MINUTES 16 SECONDS WEST, 51.82 FEET TO A 1/2 INCH IRON ROD BEING ON THE NORTH RIGHT-OF-WAY LINE OF ILLINOIS ROUTE 10 FOR THE PLACE OF BEGINNING; THENCE SOUTH 88 DEGREES 28 MINUTES 07 SECONDS WEST ALONG SAID NORTH RIGHT-OF-WAY LINE, 79.73 FEET; THENCE NORTH 00 DEGREES 42 MINUTES 37 SECONDS WEST, 40.05 FEET; THENCE SOUTH 89 DEGREES 52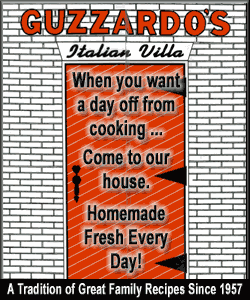 MINUTES 49 SECONDS EAST, 59.92 FEET TO A 1/2 INCH IRON PIN; THENCE NORTH 00 DEGREES 00 MINUTES 25 SECONDS WEST, 250.07 FEET TO A 1 INCH IRON PIN; THENCE NORTH 01 DEGREES 25 MINUTES 21 SECONDS WEST, 44.44 FEET; THENCE NORTH 01 DEGREES 00 MINUTES 21 SECONDS WEST, 150.04 FEET; THENCE NORTH 89 DEGREES 58 MINUTES 10 SECONDS EAST, 222.54 FEET TO THE WEST RIGHT-OF-WAY LINE OF HICKOX STREET;
THENCE SOUTHERLY ALONG SAID WEST RIGHT-OF-WAY LINE OF HICKOX STREET THE FOLLOWING THREE (3) COURSES AND DISTANCES: 1) SOUTH 05 DEGREES 07 MINUTES 44 SECONDS WEST, 86.27 FEET; 2) SOUTH 10 DEGREES 56 MINUTES 44 SECONDS WEST, 203.30 FEET; 3) SOUTH 11 DEGREES 08 MINUTES 01 SECONDS WEST, 197.57 FEET TO A 5/8 INCH IRON PIN BEING ON THE NORTH RIGHT-OF-WAY LINE OF SAID ILLINOIS ROUTE 10; THENCE SOUTH 88 DEGREES 28 MINUTES 07 SECONDS WEST ALONG SAID NORTH RIGHT-OF-WAY LINE, 114.07 FEET TO THE PLACE OF BEGINNING, IN THE CITY OF LINCOLN, LOGAN COUNTY, ILLINOIS, COMMONLY KNOWN AS 1007 HICKOX ROAD.

The petition shall be on file in the Code Enforcement Office in City Hall for public inspection, comment, questions and objections may be filed with the City Clerk until 3:00 P.M. on
June 23, 2016.

Susan Gehlbach
City Clerk