2016 5K run/walk to support the work of the children of Pokot Educational Fund


Send a link to a friend Share
[June 17, 2016] LINCOLN - Children of Pokot Educational Fund (COPE) Executive Director, Barb O'Donohue, announces the 2016 Kingdom Classic 5K. The run/walk will be held on Saturday, June 18 at Little Galilee Christian Camp located at 7539 Little Galilee Road in rural Clinton. The challenging course is a mixture of road and trail. You can register as an individual or as a team on-line at www.raceentry.com for $40 or on the day of the race. Awards will be given to top male and female participants in each age division and overall race winners.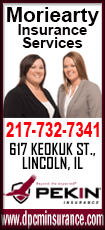 On race day from 6:45-7:45 a.m. runners will register and receive their participant packets. The race will begin at 8:00 a.m. During the race, family members and friends can participate in activities located in the Little Galilee Activity Center. Crafts and jewelry made by the Pokot people will be available for sale. Silent auction items will be displayed and open for bids. Families can "adopt" a Pokot child through the COPE Child Sponsorship program. Pictures and the child's story will be available for families who would like to sponsor a Pokot child. Following the race, everyone is invited to breakfast, a short program, an announcement of silent auction winners, and the awards ceremony.

O'Donohue and the COPE Board invites runners and walkers to bring their families and friends to the event. The hiking trails and swimming pool at LGCC will be open for all to enjoy. She also encourages COPE and LGCC supporters to bring their lawn chairs and enjoy the fellowship, cheer on the runners, and participate in the activities of the morning.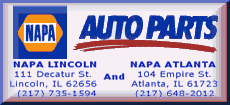 The idea for the Kingdom Classic 5K as a fundraiser for Children of Pokot Education Fund (COPE) came from the COPE Board president, Josh Turney, from Clinton. He combined his love for running with his interest in two ministries. The 5k is co-sponsored by Little Galilee Christian Camp and COPE. Turney has participated in both ministries and sees the impact that they have on children and families in very different parts of the world.

As a youth Turney was a camper at Little Galilee Christian Camp. His family has been involved with the programs at Little Galilee for many years. Turney appreciates the positive impact the camp has on young people and their families. "What better place to hold a 5K fundraiser to benefit a mission that also makes an impact on children and youth in another part of the world for the kingdom of God?" says Turney.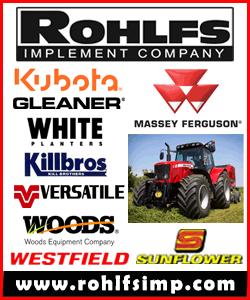 Turney learned about the COPE mission in Pokot in northwestern Kenya, from a presentation given by missionary, Barb O'Donohue . Turney who has served as COPE Board President for 3 years, states, "I had the opportunity to travel to Pokot in north western Kenya in 2012 and witness first hand how COPE is impacting the lives of so many people. I met the lovely Pokot people. They have very few material possessions and very little to eat. I visited Tapadany Christian Academy, which is supported by COPE. Over 650 students receive an excellent education and two daily meals. The children are so appreciative. I even worked up a sweat making bricks with the brick-making machine. The brick-making machine is hand operated and produces bricks to build the TCA school buildings and other buildings at the mission. Every dollar donated to COPE is well spent."

O'Donohue considers the 20 plus years that she has spent working with the people in Pokot. She has seen Tapadany Christian Academy grow from a teacher and 50 children holding school under a tree to over 650 children in nursery through 8th grade receiving a quality Christian education. She is grateful for the individuals and churches in the US who support the school and mission.

Bring your family and friend to Little Galilee Christian Camp on Saturday, June 18th for a fun morning of activities and fellowship.
[Children of Pokot Education Fund Executive Director – Barbara O'Donohue]