Committee reviews Public Transportation and county website reconstruction

Send a link to a friend Share
[June 18, 2016] LINCOLN - On Tuesday, June 14, 2016, the Logan County Board's Executive Committee held their monthly meeting. Their discussion focused mainly on making changes to office employee comp time. The committee also heard updates on Community Action and the county website.
Executive Committee Chairman Emily Davenport, Vice Chairman Kevin Bateman, Board Chairman David Hepler, Dave Blankenship, and Pat O'Neill were present. Scott Schaffenacker was absent.

Update on transportation

Community Action's Alison Rumler-Gomez said with the budget impasse, her department was advised to get a $90,000 advance. She said it must be approved by the Illinois Department of Transportation.

Rumler-Gomez said the advance would help with covering transportation until September, but if state budget issues persist, there could be a problem after that. She said they are still "rebounding" from last year's suspension in services.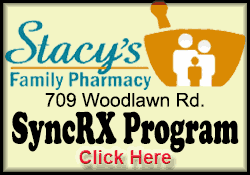 Davenport asked more about who receives the $90,000 advance.

Rumler-Gomez said the money comes to the county.

Rumler-Gomez said the contract with the county automatically renews July 1.

Rumler-Gomez said she struggles with the monitoring piece, and operational vs. strategic responsibilities. She said Diane Turner would also like affirmation, and checks and balances from the board as there is sometimes a question about responsibilities.

Rumler-Gomez said Turner will send weekly newsletters to board members to assist with communication and questions.

Bateman said he has been getting a "heads up" from Communitiy Action. He said he wants constant communication and will call them about "red flags."

Blankenship said he liked seeing a recent report on ridership and would like to keep seeing the ridership. He said two stops are "lagging," so he would like the weekly newsletter updates.

Bateman said he would also like to know about expenses.

Rumler-Gomez said the county is not responsible for some expenses such as uniforms.

Rumler-Gomez said she has also had questions about other programs closing. She said people told her a board member had mentioned the foster grandparent program as one.

Committee member Pat O'Neill said he had heard some programs may be closing due to budget issues.

Rumler-Gomez said Community Action is in a "good place" financially and funding for the foster grandparent program is fine. She said right now there are just not enough sites for all the foster grandparents.

Rumler-Gomez said a marketing consultant will be meeting with them in upcoming months. She said programs such as Jobs for Life and Financial Peace University are helping many.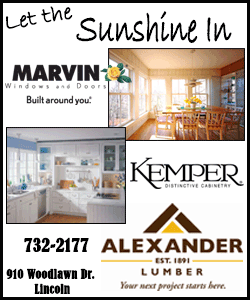 Rumler-Gomez said, "Our success rate is 75 percent in the Jobs for Life program."

Rumler-Gomez said she needs mentors who can help people with budgeting and other issues.

Update on county website

Bateman said the new website would go live on July 1, 2016. He said some departments have sent in their information, but Paul Adams said he has not gotten much response from office holders.

Hepler asked about sending out one more reminder to departments.

Davenport said some departments seem hesitant to be involved or make changes.

Amy Kuhlman from the board office received an instruction list from Adams and has updated contact information and forms for raffle requests. She is working on getting events put on the site.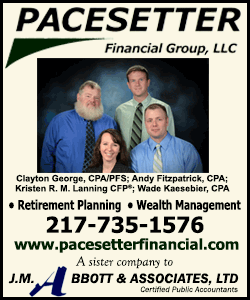 Davenport asked whether schools could add events to the site.
Bateman said it would be possible to do that if there is room.

Hepler asked about adding a transportation link and tab.

Kuhlman said Brenda Clark has talked about adding a link to Community Action's website.

Bateman said a link could be added along with bus schedules and events. The site could also have a tab for public transportation that links to Community Action's website and show some of their events.

Bateman said Will D'Andrea has added a lot of information to the zoning site.

Bateman said he would also like to have more photos from around the county on the website.
Changes to county employee comp time

Committee Chairman Emily Davenport said those in the board office now only have 30 days to use comp time. She said 30 days is not really fair and would like them to have more. Davenport said she has a year (in her job) to use her comp time.

Committee member Kevin Bateman said accruing a lot of comp time and then taking a week off at a time does not seem fair either. He thinks comp time should be taken just a couple days at a time.

Bateman said he would be happy giving them 60 days to use comp time or even let them accrue it annually. He asked Amy Kuhlman how much time she has accrued since she started a few months ago.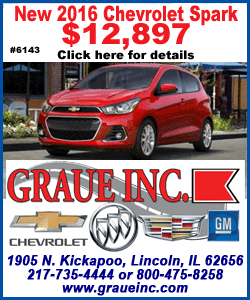 Kuhlman said she has accrued two days comp time.

Board Chairman David Hepler said District 27 makes teachers "use it or lose it" by the end of each school year.

Committee member Dave Blankenship said he does comp time by the calendar year, too.

The committee liked the idea of offering it from the beginning to the end of the fiscal year.

Bateman asked if the committee should allow employees to take the time off all at once.

Davenport said she did not see it as a problem as long as someone was still in the office.

Blankenship said he allows his employees to take two comp days at a time and does not allow them to tack it on at the end of their vacation time. He also has them take the comp time 30 days apart.

The committee wants to change comp time from 30 days to allow it fiscal year beginning to fiscal year end. The office staff would be able to take off a maximum of two days in a row.

Hepler said exceptions should be approved by the Executive Committee.

[Angela Reiners]