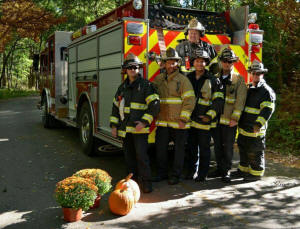 Humane Society produces fundraiser calendar featuring local agencies
Calendars go on sale Saturday
Send a link to a friend Share
[June 22, 2016] LINCOLN - Beginning Saturday, June 25, the Humane Society of Logan County will be selling calendars featuring groups who serve us in Logan County, with HSLC shelter animals.
Groups participating are:
Atlanta Rural Fire Protection
Illinois State Police
Latham Fire and Rescue
Lincoln City Police
Lincoln Fire Department
Lincoln Legion Post 263 Military Funeral Rites Unit
Logan County Emergency Management Agency
Logan County Fire and Rescue
Logan County Paramedics Association
Middletown Fire Protection District
Mount Pulaski Fire and Rescue
National Weather Service, Lincoln
Calendars will be on sale Saturday, June 25 at Prairie Years, 121 N. Kickapoo, in Lincoln, and the HSLC Shelter, located at 1801 E. Lincoln Parkway, in Lincoln. They will also be sold at events around the County.
Calendars cover 14 months, starting November, 2016. They will be sold during all of 2016, and into 2017.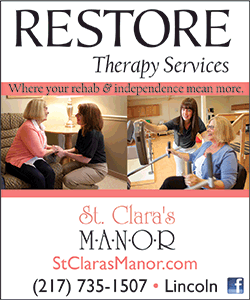 HSLC Shelter hours are Tuesday through Saturday, 10:00 a.m. to 4:30 p.m. The cost of the calendar is $20.00, plus tax. Proceeds of the sales will go to support the programs of the Humane Society of Logan County.
[Judy Conzo]