Visitation: 4 p.m. to 7 p.., Tuesday, June 21st at Fricke-Calvert-Schrader Funeral Home in Lincoln.
Service: 10 a.m., Wednesday, June 22nd at the funeral home
Funeral home: Fricke-Calvert-Schrader, Lincoln
Obituary
Loved by her family and friends as this caring, gracious, friendly lady with the beautiful smile, Janet Zollars, a young 98 years of age, passed away Tuesday, June 14, 2016, with her daughter and grandson by her side.

Janet Cooper was born January 26, 1918 in Lincoln, to parents R. Lee Cooper and Hazel Read Cooper at St. Clara's Hospital. At the time of her birth she weighed just 2 lbs. and sadly was given little hope to survive. Blessed Catholic Sister Ambrosia of Lincoln's St. Clara's Hospital asked the doctor if she could take Janet and care for her. Sister Ambrosia saved her life by feeding her raw egg whites and in 4 months a healthy baby Janet went home to join her parents. Two years later, Janet was crowned the "Most Beautiful Baby" at the Grand Theatre in Lincoln, and, yes, displayed that beautiful warm smile she had to this day.

Janet attended schools in Lincoln, graduated from Lincoln Community High School and married the love of her life Donald Zollars. High school sweethearts they were. Both families were well known and farmed their land for many generations. They married and started their young lives together, happily welcoming a daughter, Sonjo Donette Zollars. From high school days to the end of Donald's life, 61 years later, they shared their love of dancing and were a joy to watch on the dance floor. They danced to the "Big Band Sound". At that time the original big bands from Glenn Miller to Guy Lombardo, traveled to the towns and cities, especially the Chicago Aragon Ballroom and Janet Donald were there. They were first on the dance floor until the very last song was played. During their life in Pensacola they belonged to the various dance clubs and enjoyed many evenings with friends dancing the night away.

In her early married life Janet clerked at Landauer's Clothing Store, and later was manager of the children's department at J.C. Penney's, all in Lincoln. When the large Stetson China Company moved to Lincoln she worked at painting designs on the exquisite Stetson China pieces, now being collected by antique dealers. In the late 1950's they decided to leave Lincoln, and moved to Davenport, Iowa, where they co-owned a Culligan Soft Water Service. The cold weather caused health problems for her husband and in a few years they moved to Pensacola, Florida, where Donald was Purchasing Agent for Chemstrand, and then Monsanto. His work took him all over the Southeast and wherever they were located for a short time, Janet had that knack of making their "new home" beautiful and comfortable. Later they returned to Pensacola and lived until both their deaths. Upon return to Pensacola, Janet clerked a short time at the chic "Bon Marche' Ladies Dress Shop in downtown Pensacola. However, in 1974, their lives changed somewhat as Janet's mother and Donald's parents moved to Pensacola to be near family and they became caregivers for their parents until their deaths. Once again, Janet's loving care and responsibility prevailed and she and Donald made their aging parents feel loved, happy and wanted.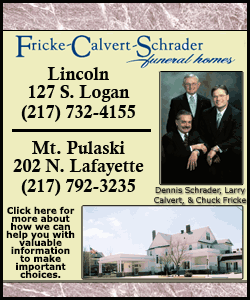 Janet's devotion was caring for her family and homemaking. Her home was always filled with love, warmth, and laughter. Her wonderful northern cooking was enjoyed by many. In return for sharing her wonderful northern recipes with friends, such as her Read family's secret recipe for Preacher Cream Pie and the best fried chicken ever, she was cooking delicious southern seafood dishes. It was fun to visit as Pinochle was usually the game of the evening and music filled the air. Her family believes Sister Ambrosia blessed Janet with her positive love of life one felt around her and happy attitude. When asked what her secret was to looking so young at her age and being so active, she would say "I had a wonderful husband, a happy marriage and family and I always kept busy", followed by "remember to smile as frowns cause wrinkles". In January of 2016, at the age of 98, she renewed her Driver's License proudly and drove her car home with her daughter as passenger. The Pensacola DMV office gave her a standing ovation.

Janet is survived by her daughter and "best buddy," Sonjo Donette Cronson. Her only grandson, Scott Leigh, was the shining star in her heart. She shared a special bond with Scott who is a Captain for United Airlines, she'd say proudly "he's my Captain". She is the last of her generation in the Cooper family in Lincoln. Many later generation cousins of the Read and Cooper families still reside in Illinois. She also leaves two nephews, Prof. David Stampe of Honolulu, Hawaii, and Prof. Dennis Stampe, Mt. Horeb, Wisconsin.

During the short time of Janet's illness, her family wants to thank dear friends Jlynn Baudean and Dorothy Reynolds for their unconditional help and care. Thanks to Karen Walters and friends at D'Orr's Beauty Salon and to the Emerald Coast Hospice staff for their care. The beautiful prayer shawl from neighbors and cards sent from family and friends made her last days happy. Janet was a member of the First Christian Church and a faithful believer in her Lord and prayer.

Visitation will be from 5:00 to 7:00 p.m., Friday, June 17, 2016 at Harper-Morris Memorial Chapel in Pensacola, FL. An additional visitation will be held from 4:00 to 7:00 p.m., Tuesday, June 21, 2016 at Fricke-Calvert-Schrader Funeral Home in Lincoln. Funeral Service will be held at 10:00 a.m., Wednesday, June 22, 2016 at Fricke-Calvert-Schrader Funeral Home in Lincoln, with final burial rest at the Lincoln New Union Cemetery next to her beloved husband.
Click here to send a note of condolence to the family of Janet Zollars