Water whisperer McEvoy will lead Australia charge: Thorpe
Send a link to a friend Share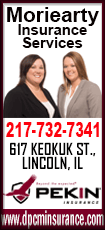 [June 23, 2016] By Sudipto Ganguly

MUMBAI (Reuters) - Cameron McEvoy has that rare ability to bend water to his will and the sprinter could help Australia to a bumper haul of swimming medals at the Rio Games, five-time Olympic champion Ian Thorpe has told Reuters.
McEvoy posted a time of 47.04 seconds in the 100 meters freestyle at Australia's Olympic trials in April, the fastest recorded since synthetic suits were banned at the end of 2009.

That put the 22-year-old among the favorites for Rio's blue riband sprint in August and to Thorpe was evidence that being a champion swimmer is about more than just physique.

"He is one of the most exciting swimmers I have seen," Thorpe, who won five gold, three silver and a bronze medal at the Sydney and Athens Olympics, told Reuters in an interview.

While McEvoy, at 1.85m, is still towered over by many of his rivals, Thorpe said his technique and affinity with the water set him apart.

"I think people who are very successful in swimming are those that can capture the water, they learn how the water moves and how you can move within it," he added.

"A lot of people look to physical characteristics to explain people's brilliance and it really has very little to do with this.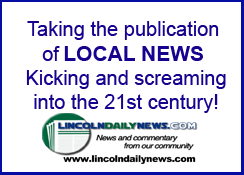 "And with someone like Cameron McEvoy's stature, it shows those people 'I want to master the water.'"

Thorpe, who will act as a panelist for India's Star Sports during the Olympics, also has high hopes for the Campbell sisters, Cate and Bronte, in Rio and said their sibling rivalry can only bode well for the country's medal prospects.

At the April trials, sprint queen Cate set the second fastest 50m freestyle of all time in 23.84 seconds, just 0.11 seconds shy of Britta Steffen's 2009 world record set in a synthetic swim-suit.

She also set the year's fastest time of 52.38 seconds in the 100 freestyle, edging her sister and world champion Bronte, who was a runner-up despite carrying a shoulder injury.

The sisters are set to clash in the 50 and 100 freestyle in Rio while teaming up in the women's 4x100m relay and 4x100m medley relays.

[to top of second column]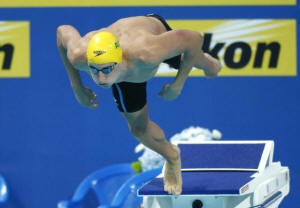 Australia's Cameron Mcevoy starts in the men's 100m freestyle final at the Aquatics World Championships in Kazan, Russia, August 6, 2015. REUTERS/Hannibal Hanschke
"I think the match-up between the Campbell sisters is very interesting," said Thorpe. "Those two girls have swam so well and they are the best of friends. And number one and two in the world, which looks very good for our relay ..."

Australia has long relied on its swimmers to provide a bulk of medals at Olympics but won only a single relay title in London four years ago.

The worst medal haul in 20 years led to a series of reviews that found evidence of bullying, drunkenness and the abuse of prescription drugs by some team members.

Thorpe said the swim team would be out to redeem themselves at Rio.

"Australia has a very strong team. It's the best team that we have fielded for a decade I think when it comes to swimming," he said.

"I feel we will win a number of gold medals. I am hesitant to say an exact number but I think it will be between four and six gold medals.

"We have more people that are ranked world number one than we did going into the London and we are very strong in a number of events ... We will win some of the higher profile Olympic gold medals."

(Editing by Peter Rutherford)
[© 2016 Thomson Reuters. All rights reserved.]
Copyright 2016 Reuters. All rights reserved. This material may not be published, broadcast, rewritten or redistributed.