Quebec City vows to continue fight for NHL team
Send a link to a friend Share
[June 23, 2016] By Frank Pingue

(Reuters) - Quebec City's dreams of landing a National Hockey League team were crushed on Wednesday but the company behind the bid vowed to keep working on bringing the Nordiques back to Canada.
The NHL's Board of Governors decided to defer the Quebec City bid, due largely to a fluctuating Canadian dollar and the league's geographic imbalance, during a meeting where they unanimously approved expanding to Las Vegas.

It was a massive blow to a city that has not had an NHL team since their beloved Nordiques left for Denver and became the Colorado Avalanche in 1995.

"Bringing the Nordiques back to Quebec City remains a priority for Quebecor. As you all know, we love the game," Quebecor Inc chief executive Pierre Dion told a news conference in Las Vegas. "We will continue to work with determination to achieve this goal."

NHL Commissioner Gary Bettman called the application by the Canadian telecom and media conglomerate "first rate" as it included a brand new arena along with strong ownership credentials with an eagerness to own a team.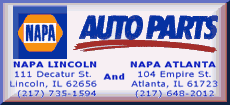 But ultimately, Bettman said the bid was deferred due to elements over which bidding group had no control over.

"In considering both applications for expansion it was a priority for the board to create conditions that would place an incoming club, or clubs, in the best position to exceed on an expedited basis," said Bettman, emphasizing the bid was not rejected but deferred.

"Unfortunately the state and volatility of the Canadian dollar undermined the achievement of that objective relative to the Quebec City bid."

Another strike against the Quebec City was the NHL's reluctance to adding another team to its Eastern Conference, which currently has 16 teams, compared to the West, which will have 15 teams when Las Vegas begins play in 2017.

[to top of second column]
Former NHL hockey player Yvan Cournoyer (L) lifts the Stanley Cup as Quebecor president and CEO Pierre Dion looks on during a press conference in Boucherville, Quebec, September 3, 2014.
"Quebec City is a tremendous hockey town and it is certainly a strong candidate for future expansion but right now there exists an imbalance in the league," said Boston Bruins owner Jeremy Jacobs, who is head of the NHL's executive committee.

"We have more teams in the East than in the West. In order to grow the sport of hockey in North America we had to correct this imbalance."

Despite the setback, there will remain hope in Quebec City that world's top hockey league could successfully move one of its struggling franchises to the provincial capital if a current team fails.

"People in Quebec City are still very passionate about the Nordiques," said Dion. "Even though the team left more than 20 years ago the Nordiques remain very much a part of their daily discussions and hopes."

(Editing by Steve Keating)
[© 2016 Thomson Reuters. All rights reserved.]
Copyright 2016 Reuters. All rights reserved. This material may not be published, broadcast, rewritten or redistributed.