County appoints subcommittee to review downtown parking; to increase Assessors Office security; approves liquor licenses, road work, Holiday schedule

Send a link to a friend Share
[June 24, 2016] LINCOLN - On June 21, 2016, the Logan County Board held their Regular board meeting. They voted on several motions and sent a few items back to committees for more discussion.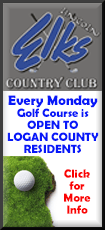 Board members present were Rick Aylesworth, Dave Blankenship, Miles Craig, Chairman David Hepler, Vice Chairman Bob Farmer, Pat OíNeill, Gene Rohlfs, Chuck Ruben, and Scott Schaffenacker. Kevin Bateman, Emily Davenport, and Adam Schmidt were absent.

Motions from Insurance and Legislative Committee

Dowtown parking:

Schaffenackerís motion to create and appoint a subcommittee to evaluate optimum utilization of the County owned parking places and report their findings to the board in August was unanimously approved by a voice vote.

Board chairman said Gene Rohlfs and Adam Schmidt will be on the subcommittee. Rohlfs and Schmidt represent Districts Four and Five, which have all their constituents in town.

An intergovernmental agreement with the city of Lincoln on parking will be tabled until August after the subcommittee has reviewed it.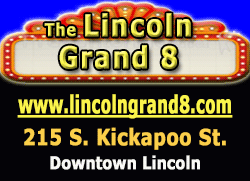 The board also approved Schaffenackerís motion to refer the issue of whether to allow Coronerís deputies to openly carry firearms while on duty back to committee. Schaffenacker said the coroner had requested it go back to the legislative committee.

Board approves funds for security work at Assessorís Office

Finance Committee Chairman Chuck Rubenís motion to move $2,000 from the Major Criminal Cases Fund to Assessor's Office extra help with line item for office supplies was approved unanimously. Ruben said the amount listed under office supplies will go from $2,500 to $4,500. The money will be used for work on safety measures at the Assessorís office.

At last Thursdayís board workshop, Ruben said work would be done at the assessorís office to put a door from the counter over to the wall and a put a Plexiglas shield up at the counter so there is some separation between the employees and the public.

Several liquor licenses approved

Liquor Committee Chairman Scott Schaffenackerís motion to renew the completed liquor licenses was unanimously approved.

Liquor licenses were renewed for the Corn Crib, Sugar Creek Lodge, Aper Property Management LLLP, Lawndale Tap, and Lincoln Elkís Lodge BPO.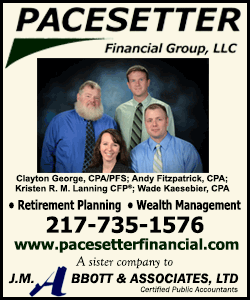 Road and Bridge motions

Road and Bridge committee chairman Bob Farmer brought forward three motions.

Farmerís motion to approve an engineering agreement with Cumminís Engineering in the amount of $47,675 for survey and design work on four miles of County Highway 25 north of Atlanta was unanimously approved. The project would be completed using Matching Tax Funds.

Farmerís motion for an engineering agreement with Hampton, Lenzini, and Renwick in the amount of $28,000 from the County Bridge Fund to design a bridge replacement on County Highway 16 near Delavan was unanimously approved.

Farmerís motion to approve a budget amendment within the County Highway Fund for the purchase of equipment was also unanimously approved. The budget line item will increase from $120,000 to $180,000.

Ruben said he talked with the treasurer and by changing the budget line item, the board is acknowledging we know the budget line item will go over. He said there is a fund balance available for the item that has not been assigned anywhere.

Ruben said when the audit comes in, it may look like the line was overextended by $60,000 even though the board passed a budget amendment.

2017 County Holidays

Insurance and Legislative Committee Scott Schaffenackerís motion to approve legal holidays for 2017 passed 8-1 with Rick Aylesworth, Dave Blankenship, Miles Craig, Chairman David Hepler, Vice Chairman Bob Farmer, Gene Rohlfs, Chuck Ruben, and Scott Schaffenacker voting yes and Pat OíNeill voting no.

[See attachment of 2017 Holiday Schedule]
The next regular board meeting will be Tuesday, July 19, 2016 at 7:00 p.m.

[Angela Reiners]