Millikin University to host Chemistry Camp for high school students July 11-15


Send a link to a friend Share
[June 29, 2016] DECATUR - Millikin University, in collaboration with the College of Arts and Sciences and Center for Entrepreneurship, will host its first annual Chemistry Camp for high school students July 11-15.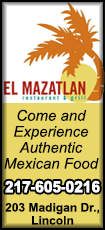 As part of the Chemistry Camp experience, high school students will participate in a research project on Millikin's campus. Students will also meet area business leaders who hire scientists.

Sessions will be held from 8 a.m. – 5 p.m. each day in Millikin's Leighty-Tabor Science Center. Students will gain an overview of the research project, learn about collaboration with others from Millikin's Office of Inclusion and Student Engagement, discuss college essay and admission criteria and investigate potential science fairs to attend.

Dr. Anne Rammelsberg, Millikin associate professor of chemistry, says, "This is an opportunity to learn how chemistry plays a pivotal role in solving a biomedical problem: developing a drug delivery system."
A complimentary dinner event with local employers, family, faculty and teachers will take place on Friday, July 15. Students will present the results of their work and a guest speaker, presented by the Center for Entrepreneurship, will be featured at the event.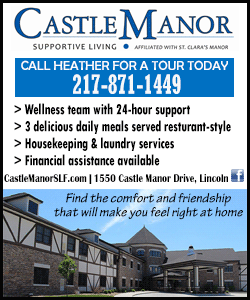 "Millikin's Center for Entrepreneurship is excited to help bring Dr. Anne Rammelsberg's vision of this camp to life for Decatur and surrounding communities," said Julie Shields, director of Millikin's Center for Entrepreneurship. "Many visionary entrepreneurs and innovators start out as chemists or scientists. The great thing about science is that you can be an essential part of an existing business or you can launch your own entrepreneurial venture. Camps like this are a great way for youth to start seeing themselves in those roles."
The cost to enroll in the Chemistry Camp is $100. Scholarships are available to those who can document economic need.

For more information on Millikin's Chemistry Camp contact Dr. Anne Rammelsberg at arammelsberg@millikin.edu or at 217.424.3956.
[Millikin University Media Relations]