Juggling Jeff presents skills and life lessons at 'Read for the Win'


Send a link to a friend Share
[June 29, 2016] LINCOLN - The Lincoln Public Library annex was the scene of laughter, smiles and energy Thursday morning as Juggling Jeff provided the entertainment for young readers in the summer reading program "Read for the Win." To say that Jeff had the audience, young and old alike, in the palm of his hand would be an understatement.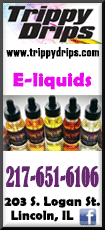 Juggling Jeff, aka Jeff Koziatek, traveled to Lincoln from his home base in St. Louis. Juggling is only one of his many skills. He started out on an acting track with a juggling sideline. "Juggling became its own thing, though," he said. Now he travels all over the country with his high energy juggling program. He also is a speaker, life coach, and entertainer for corporate events.

"I give over 300 shows a year all over the country and tailor each show to my audience. Today, for the Lincoln audience, I am giving one of seven shows that I do for youngsters," he said.

His schedule is hectic. He mentioned that he has given 110 shows in seven weeks, and racks up the miles on his car.

Juggling Jeff is not all about astounding his audience with his juggling skills. He told his rapt audience how he learned to juggle from a book he borrowed from his local public library. He also stressed that gaining a skill is about focus, practice and help from a mentor.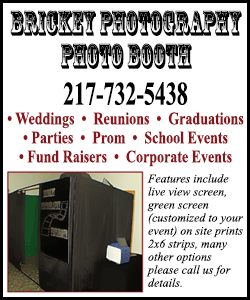 His call and response to the full house at the library annex instilled these important life lessons in the kids. He also told them that sometimes learning a new skill is very difficult, but that they should never give up. As a case in point, he used his own hilarious rocky attempts to learn to ride a unicycle. Making a point with laughter is a terrific learning experience.

At the end of the program Juggling Jeff and Youth Service Librarian Melissa Oxborrow drew five names for a prize, a book for the young readers.

The Lincoln Public Library Summer Reading Program continues next week with more spectacular entertainment with a reading theme.
[Curtis Fox]