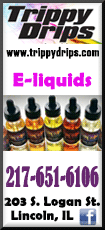 Nancy has been collecting jewelry since her 20ís, some of it passed down from her grandmother and mother. Once she got the bug, it was not enough for her to wear it for everyday and special occasions. Nancy wanted to learn the history of jewelry and some of the specific pieces she acquired, some of it unique. When her necklaces, rings, and bracelets brought complimentary comments she just had to know where it came from, who produced it.

Nancy Schaub pointed out that jewelry is some of the oldest adornments that people wore. It was used to fix clothing, hair, and to denote rank and religious affiliation in addition to artistic display by the wearer. Some jewelry use has been dated to 75,000 years ago.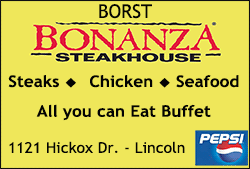 Jewelry is also was worn for good luck. Schaub laughed when she told of the special sapphire earrings she always wore when taking a test.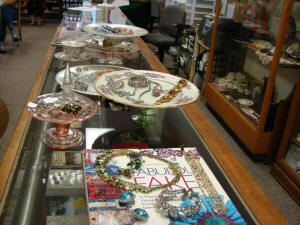 A small selection from Schaub's collection, all of which she wears.

Through the ages, certain types of jewelry were popular, and then were supplanted by the next big thing. Gems, metals, glass and bone have all been used to construct these adornments. With the advent of the industrial revolution, mass produced jewelry was available to the middle class. Before this time, it was mainly displayed by the wealthy. Plastic and Bakelite were materials that came into prominence in the 20th century. These past one hundred years have also seen the advent of the high end jewelry stores such as Tiffany, Bulgari, Cartier, and Chanel, catering to the wealthy.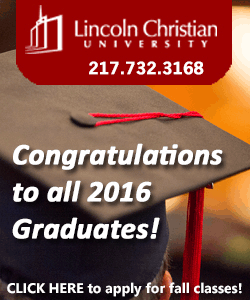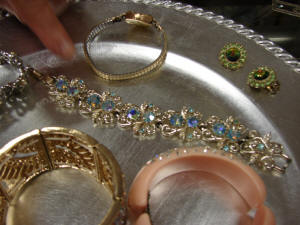 A spectacular bracelet.
Nancy Schaub pointed out some of the markings that jewelry may have to identify who made it. She likes the stacked look of several bracelets on a wrist. She is also partial to art deco and art nouveau, both 20th century styles. Several members of the audience brought their family heirlooms to share with Schaub and their friends at the LCGHS.

The LCGHS meetings are held on the third Monday of the month. There is always an interesting program in addition to society business. The public is always welcome to their facility at 114 North Chicago Street in Lincoln.

[Curtis Fox ]