Rodriguez for Congress campaign
Uplift in Place
Send a link to a friend Share
[June 29, 2016] We must strive to make equitable access to education and job training one of the primary goals that the House of Representatives must address when the 115th Congress begins its work in January 2017.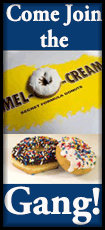 This task is imperative if we are to ensure that the impact of the uneven economic recovery that we have experienced does not have debilitating effects upon the often rural, isolated communities that have been left behind. Since the new economy of the twenty-first century cannot function effectively if we accept the persistence of "forgotten places," the Rodriguez for Congress campaign is proposing a bold new education and training initiative called "Uplift in Place" that can prepare residents of the isolated communities the opportunity to acquire the necessary skills that they need—where they are—so that they can obtain good jobs—where they are.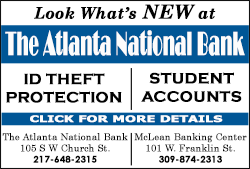 "Uplift in Place" is intended to be a training program that will be designed at the local level and assisted with grant support and targeted assistance from the state and federal support where necessary. The initiative is one that will maximize the use of existing assets in the communities that need assistance, and it will seek to identify the kinds of synergistic opportunities that can maximize the effectiveness of educational outreach and training utilizing the best practices in the field of distance learning. Partnerships between community colleges, local public libraries, some school districts, and some faith-based organizations will be established and leveraged so that the public libraries that choose to participate can become effective education and training centers in their respective communities. In addition, we will seek to encourage corporate participation in this effort to provide fiber optic broadband access to the isolated communities that are thus served and this can be encouraged through appropriate use of tax credits as incentives.

Since "Uplift in Place" will be designed locally, it is not a monolithic, one-size-fits-all government program, but it is an innovative organic initiative that serves to remedy unmet need in communities across the country. Individuals who need additional educational certificates or training will be able to find access to these necessary resources in their communities, and barriers such as lack of access to computers or distance between their home and the nearest community college will no longer be an impediment to job training. Local community assets that provide nursery school and/or child care programs will be included in and supported by the initiative so that more flexible opportunities for educational engagement can be arranged. In short, this program will allow local communities to determine the best means by which the educational resources of the twenty-first century can be packaged so that a vibrant, locally trained workforce can be maintained.

[to top of second column]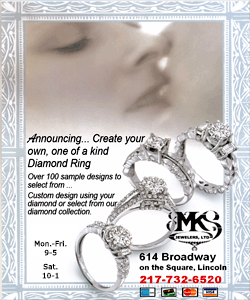 Junius Rodriguez believes that his thirty-seven years of experience as an educator give him a unique perspective on addressing the important work of education and training programs so that workers in the IL-18th can remain competitive in the new economy of the twenty-first century. According to Rodriguez, "The local design aspect of this program is the most consequential. Particular needs and circumstances that are recognized at the local level can be remedied through the repositioning—or repackaging—of local assets, and government exists primarily to play a limited supporting role in this endeavor." Like HR 2224 – The Youth Access to American Jobs Act of 2015, which Congressman LaHood opposed, an initiative like "Uplift in Place" is designed to provide local autonomy to respond to local workforce and educational needs that can make a real difference in the lives of workers who are seeking to better their chances of being competitive in the modern economy. Junius Rodriguez believes that it is important to support such initiatives if we want to prepare a well-trained American workforce that can meet the ever-changing demands of the new global economy of the twenty-first century.
[Text from file received]
Past related articles