Outages to balance oil market, support prices: Reuters poll
Send a link to a friend Share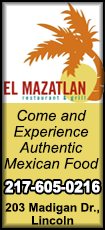 [June 30, 2016] By Nithin ThomasPrasad

(Reuters) - A string of unforeseen events have reduced oil supply, helping to rebalance the world oil market and push price forecasts higher over the last month, a Reuters poll showed on Thursday.

Wildfires in Canada, attacks on pipelines by rebels in Nigeria and economic crisis in Venezuela have helped cut global oil production by more than 2 million barrels per day (bpd) over the last few weeks.

A survey of 27 economists and analysts forecast Brent crude <LCOc1> will average $45.20 per barrel in 2016, up $1.60 from last month's poll.

This is the fourth straight upward revision in forecasts for the North Sea crude benchmark, which has averaged $41.13 per barrel so far this year.

"We see Nigeria as a national political situation which is helping the market rebalance even faster than we've predicted before," said Raymond James analyst Luana Siegfried.

"Even if further attacks can be prevented this summer, Nigeria's production has still averaged a 60,000 bpd annual decline over the past five years, and the fall-off could accelerate with limited drilling activity," Siegfried said.

Economic crisis is expected to worsen in Venezuela, hitting its oil production, with refineries and ports suffering due to shortages and equipment failures.

"Venezuela is a progressively growing risk for the oil market as domestic unrest may translate into large-scale production outages, removing substantial volumes from the oil market," said Giorgos Beleris, analyst at Thomson Reuters' Oil Research and Forecasts.

Oil markets have been heavily oversupplied for the last two years with inventories at record highs, but the global glut has begun to ease and demand is widely expected to exceed supply during the second half of this year.

[to top of second column]
But analysts remain cautious. Surprisingly robust U.S. shale output, rising Iranian oil production and economic turbulence could all disrupt any supply-demand equilibrium.
Few economists see long-term impact on oil from Britain's vote to leave the European Union.

Oil prices tumbled by around 5 percent on Friday but have since recovered from the initial shock, aided by a potential oil workers strike in Norway.

Brent futures are expected to average $58.20 per barrel in 2017, rising to $65.20 in 2018, the Reuters poll showed.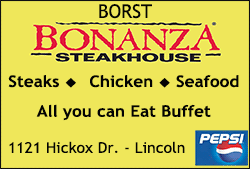 The survey forecast U.S. WTI crude futures <CLc1> would average $43.90 a barrel in 2016, up $1.90 from last month's poll. U.S. crude oil has averaged $39.70 this year so far.

Raymond James had the highest 2016 Brent forecast at $53.20 per barrel, while Credit Suisse had the lowest at $37.80.

(Additional reporting by Arpan Daniel Varghese and Vijaykumar Vedala; editing by Christopher Johnson and Jason Neely)
[© 2016 Thomson Reuters. All rights reserved.]
Copyright 2016 Reuters. All rights reserved. This material may not be published, broadcast, rewritten or redistributed.