Illinois moves toward a possible budget deal
Send a link to a friend Share
[June 30, 2016] By Dave McKinney

CHICAGO (Reuters) - Illinois' Republican governor and Democrat-led state legislature inched toward a possible breakthrough in their record-setting, yearlong budget impasse, but neither side would characterize a spending framework negotiated on Wednesday as an outright deal.
The state House and Senate were poised to take up budget bills on Thursday, including a significant increase in state and local contributions to Chicago Public Schools (CPS) teacher pensions.

Illinois is the only U.S. state without a complete budget for the fiscal year that ends at midnight Thursday.

The nation's fifth-largest state has limped through the year, relying on court-ordered spending and ongoing stopgap appropriations to operate in the wake of an impasse between the Republican governor and Democrats who control the legislature.

Marathon meetings Tuesday and Wednesday between Rauner and legislative leaders sparked optimism among some lawmakers of a possible deal to finally plug fiscal 2016 budget holes for public universities and social-service providers, as well as for a temporary fiscal 2017 spending plan and full-year funding for K-12 schools.

A provision under discussion would allow Chicago's City Council to approve a $250 million property tax increase for teacher pensions, said state Senator Heather Steans, the chamber's Democratic point person on budgets. That possible increase would be on top of a $588 million phased-in property-tax hike authorized by the council last October to stabilize cash-starved city police and fire pension funds and to pay for school construction projects.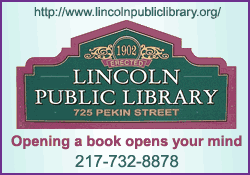 Legislation that surfaced late Wednesday in the House would commit an additional $205.4 million in state money to CPS pensions for fiscal 2017, $221 million in fiscal 2018 and unspecified amounts in subsequent years. That bill is expected to be altered to reflect a one-year funding commitment by Rauner and Republican lawmakers.
The legislature ended its spring session on May 31 without passing a new budget, raising questions over Illinois' ability to operate for a second straight fiscal year without a spending plan. Passing budget bills now requires tougher-to-achieve three-fifths votes in each chamber.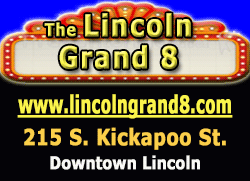 The proposed stopgap spending plan for the 2017 fiscal year beginning Friday would keep the state going only until January, leaving open the possibility the impasse could reignite over pro-business and union-weakening changes sought by Rauner.

Steans described the spending outline as a "tentative agreement" between Illinois' feuding political parties. But none of the spokespersons for the governor and legislative leaders were willing to go so far on Wednesday night.

(Reporting By Dave McKinney, additional reporting by Karen Pierog; Editing by Simon Cameron-Moore)
[© 2016 Thomson Reuters. All rights reserved.]
Copyright 2016 Reuters. All rights reserved. This material may not be published, broadcast, rewritten or redistributed.