National Basketball Association roundup
Send a link to a friend Share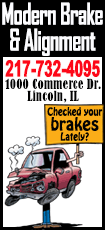 [June 30, 2016] June 29 (The Sports Xchange) - Dwyane Wade is prepared to take his talents from South Beach and shop his services to other suitors when free agency begins on Friday.

The Miami Heat lifer has made more than $300 million in salary since the franchise drafted Wade fifth overall in 2003.

ESPN.com reported initial contract discussions between Wade and the Heat have not produced common ground, meaning the star guard could consider leaving the franchise where he has played 13 seasons and won three titles.

Wade's representatives have made it known to multiple teams over the past several days that he will be on the market and Yahoo Sports said the Boston Celtics and Los Angeles Lakers could have interest in Wade.

- - -

Though he is not expected to leave the Cleveland Cavaliers, LeBron James is headed for free agency after he officially declined the player option in his contract Tuesday night.

James, fresh off guiding the Cavaliers to their first NBA title, turned down a $24 million salary for the 2016-17 season. He faced a June 29 deadline for his decision.

He could sign with a different team for $30.8 million next season, or if he wants to return to Cleveland on a one-year contract, he could get only $27.5 million due to the team's salary-cap situation, according to ESPN.com.

The report indicated he could get a two-year, $64 million contract from the Cavs.

James, an Akron, Ohio, native, has indicated that he intends to stay with his hometown team.

- - -

Kevin Durant plans to meet with the Oklahoma City Thunder before free agency begins Friday.

Durant is officially a member of the Thunder until his contract runs out at 12:01 a.m. Friday when he becomes eligible to meet with other teams as an unrestricted free agent.
ESPN.com reported Durant is scheduled to meet with Thunder executives along with his agent in Oklahoma City before returning to California, where he is shooting a commercial.

Durant, 27, is considering meetings in Los Angeles with the New York Knicks and Golden State Warriors but will not meet with the Lakers, according to the report.

- - -
Tim Duncan exercised his $6.4 million player option for next season but retirement remains an option.

Duncan had ups and downs during the 2015-16 regular season and playoffs but said he is still weighing whether to play one final season after helping the San Antonio Spurs win a franchise-best 67 games and tie an NBA record for going 40-1 at home this season.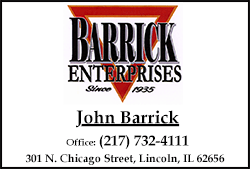 - - -

The Orlando Magic extended qualifying offers to guard/forward Evan Fournier and center Dewayne Dedmon.

By extending the qualifying offers prior to the June 30 deadline, the Magic own the right to match any offer sheet Fournier and Dedmon may sign with another team. Both players will become restricted free agents on Friday.

- - -

The Atlanta Hawks picked up the team option and signed backup center Mike Muscala to a contract, the club announced.

The Hawks had until Wednesday night to pick up the option that will pay the 6-foot-11 Muscala $1.01 million next season.

- - - (Editing by Mark Lamport-Stokes)
[© 2016 Thomson Reuters. All rights reserved.]
Copyright 2016 Reuters. All rights reserved. This material may not be published, broadcast, rewritten or redistributed.