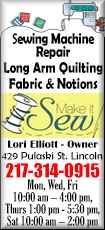 Unfortunately for the Lincoln Railers, March barely had time to get mildly upset, let alone arrive at the madness.

Hoping to bounce back from two earlier losses to Springfield Southeast this season, the Railers instead will be playing the role of spectator on Friday night as the Spartans ended the Lincoln season with a 43-35 victory at Roy S. Anderson Gymnasium. Southeast will now move on to take on the surprising Panthers from Decatur Eisenhower, a team with wins already over Taylorville and MacArthur.

On Wednesday night, the Railers were victims of their own accord. Sloppy ball handling at times, ill-timed turnovers, lack of defensive rebounding through stretches, and too many scoring droughts in the game. All things that have plagued the Railers at times this season, all coming back to haunt them in a win or go home contest.

"When we needed to, we didn't adjust," Lincoln coach Neil Alexander said after the game. "And then, in the second half, we just didn't attack."
The second half is where Southeast put their stamp on their 21st win of the season. The Spartans' ability to score in spurts was too much for Lincoln to battle against. Lincoln enjoyed a 22-17 lead at the half, only to see Southeast score five points within the half's first minute to tie the game at 22. After a drive and score by Lincoln's Aron Hopp, Southeast again tied the game at 24. The visitors were able to grab their first lead of the night with 1:14 left in the third as Isaiah Walton hit two free throws for a 26-24 advantage. The game would go to the fourth quarter tied after KJ Fry scored on a layup after faking a pass to the right corner as he drove to the basket.

In the fourth, it only took 45 seconds for Southeast (21-6) to take a four point lead and, by the time their run was over, they were up 34-26. Fry finally put Lincoln on the board with a 14-foot jump shot but there was a sense in the gym that it may have been a little too late. But, even if some in attendance thought that, you would not find that as the pervasive thought on the Lincoln sideline. "I'm really proud of the kids tonight," Alexander said. "They played hard. They would not quit."

A basket from Isaiah Bowers brought the game back to six with a minute to go. It would be up to the Spartans and their ability to make critical free throws. In a game earlier this season, the Spartans were a dismal 16-38 from the line. On Wednesday, with much more at stake, they got the ball to the right players and came up big at the line, going 15 of 20 for the game and 8 of 10 in the fourth quarter. After Treyvan Williams made one to push the lead back to 37-30, Fry hit what would turn out to be his final three of his career to get Lincoln as close as they would get down the stretch at 37-33.

With 40 and 30 seconds to go respectively, Williams went four for four to push the lead back to 41-33. As for Lincoln, especially in the second half, they had difficulty hanging on to the ball and when they did, the shots just would not fall. The Southeast defense did what Railer defenses have done for years, they made Lincoln feel uncomfortable with the ball and that can doom any team.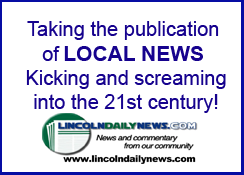 Senior David Biggs, who Coach Alexander said "played big tonight," got an inside basket to fall with 23 seconds to go. He would have the distinction of scoring Lincoln's final points on the season. Two more free throws sealed away the final of 43-35.

Early on, the Railers had Southeast on their heels. A three point play from Ben Grunder and a three pointer from Bowers helped the Railers jump out to a 8-2 lead. After Southeast had cut the game to 9-6, Fry scored five at the end of the quarter to help the Railers to a 14-6 edge after the first eight minutes. The game may have turned in the early stages of the second quarter. Just as the Spartans had scored in bunches at the start of the third and fourth quarters, it happened earlier in the night to start the second.

Down eight, Southeast's Kobe Medley hit a three from the right corner and then the left corner and after Mark Johnson made two free throws, Southeast had stormed back to tie the game, connecting for eight points in the quarter's first 1:45. Lincoln then held fast, going on their own 8-1 run with baskets from Biggs and Bowers, the sophomore scoring on a wide open layup after an inbounds pass from Bryson Kirby. After a Hopp free throw, it was Bowers again from long range to put Lincoln up 22-15. A final basket from Southeast cut the lead margin to just five at halftime.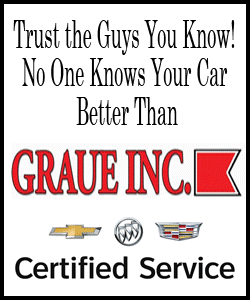 Again, it was the scoring droughts that had hurt the Railers all season. After scoring 14 points in the first quarter, Lincoln scored only twelve over the second and third quarters combined. Once Southeast was able to get those first eight points of the second quarter, it gave them a chance to take a deep breath, relax, and focus on the game at hand.

For their final game of the season, the Railers were led by Fry with 12 points, with Bowers adding 10. Hopp scored six, with Biggs chipping in with four, and Grunder scoring three. For seniors Hopp, Biggs, Fry, and Garrett Aeilts, it was their final time playing basketball for the Railers and in front of Railer Nation.

"We've got four senior players that we will have to replace and that will not be easy," Alexander said. "They do so much so we have to start working now, get a ball in their hands, and find out who is goint ot do what. Thanksgiving will be here before you know it."

So, another season in the books. I wonder how many folks would have predicted 17 wins for a really inexperience team. With the exception of Hopp, no one really had any playing time on the varsity level. This bunch fought and scratched to a .500 record in conference while finishing above water with the 17=15 mark. It will be tough to watch the Railers next year without the seniors, but some younger players got some much needed time on the floor so it will be interesting to see how the 2016-2017 Railers shape up when the next campaign rolls into view.
A special word of mention to the 38 student athletes from Lincoln that were named to the Central State Eight Conference Academic All-Conference team, including seven members of the boys' basketball squad. To qualify, you must have a 3.6 GPA or higher or be in the top 30 percent of your class. Freshman are not eligible.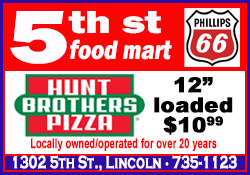 In Railer basketball, those named include Garrett Aeilts, Sam Birnbaum, Titus Cannon, KJ Fry, Aron Hopp, Nolan Hullinger, and Bryson Kirby.
Others named in the All-Conference, by team:.

GIRLS BASKETBALL – Lauren Block, Hannah Cameron, Julianne Funk, Katie Hunsley, Jennifer Huynh, Megan Joseph, Emerie Wieber, and Hallie Williams.
WRESTLING – Zach Lowe-Prather and Jacob McCray

CHEERLEADING – Haley Allen, Madelyn Allen, Allison Bone, Ashlyn Boyer, Kaelin Butterfield, Joy Chi, Brooklyn Elsas, Madi Guy, Sydney Johnson, Grace Konczyk, Emma O'Donoghue, Kiersten Prater, and Ryann Rohlfs.

DANCE TEAM – Alexis Beard, Holly Davis, Abigail Everson, Julia Huynh, Brianna Lanning, Lexi Lanning, Lanae Laubenstein, and Gabriella Weybright.

It has been a fun year, some ups, some downs, but never a dull moment. Traveling from Collinsville to Joliet and points in between, following the Railers and Railer Nation is something I look forward to and enjoy. I want to thank everyone at Lincoln Daily News for asking me to contribute articles again this season. I'm not sure if you like them or not, but if you take time to read them, I certainly appreciate it.

I also want to thank Jim Ash at WLCN 96.3 for allowing me to call every Railer game this season. Hard to believe this wraps up 15 seasons of doing Railer basketball. In both cases, I hope to be back next season doing something I truly enjoy and that is helping you keep tabs on your Lincoln Railers.

Thanks again for a great season and we will see you in November.


LINCOLN (35)

Fry 5 0-0 12, Bowers 4 0-0 10, Hopp 2 2-4 6, Biggs 2 0-0 4, Grunder 1 1-1 3, Aeilts 0 0-0 0, Kirby 0 0-0 0. TEAM 14 3-5 35. 3pt FG 4 (Fry 2, Bowers 2).

SOUTHEAST (43)

Williams 9, Walton 8, Hughes 7, Stapleton 6, Medley 6, Fairlee 4, Johnson 3. TEAM 12 15-20 43. 3pt FG 4 (Stapleton 2, Medley 2).

LCHS 14-8-4-9 35
SOUTHEAST 6-11-9-17 43
[Jeff Benjamin]