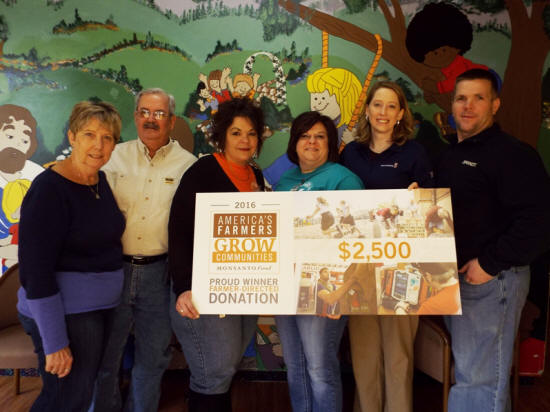 Left to right: local farmers Christy and Dale Allen, Kim Huynh and director Liberty Canady of Christian Childcare, Elizabeth Wrage of Monsanto, and Eric Gordon of Brandt Consolidated.
Logan County farmer directs donation to local daycare center, Christian Child Care, Inc.


Send a link to a friend Share
[March 03, 2016] LINCOLN - On Friday morning, Liberty Canady and Kim Huynh of Christian Child Care graciously accepted a donation in the amount of $2,500 from the America's Farmers Grow Communities program, sponsored by Monsanto.
On hand for the presentation were Dale and Christy Allen of the rural Atlanta area. The Allens' farm approximately 600 acres, and use Monsanto products on their farm. This year, they decided to enter the contest, knowing that if they won, they would choose the CCC for the award because of their personal understanding of the quality service the child care provides. Christy Allen explained that she is employed by Community Connections in Springfield and has worked first-hand with the CCC. She noted that the daycare in Lincoln is nationally accredited as a "Gold Circle program" and has achieved the highest rankings possible in the state for quality child care services.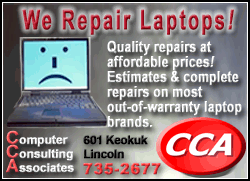 Also, on hand was Elizabeth Wrage, representing Monsanto. Wrage said she was very excited when she learned that the Christian Child Care had won the award. In addition to being a Logan County resident, proud that one of her local programs had won, she explained that her own children attend Christian Child Care. She said it was doubly exciting to know the daycare/school will have the funding it needs to help complete a new project for its children.

Canady said when she got the call from Monsanto, at first, she didn't believe it. She thought the call was a hoax or a prank. But when she came to realize it was actual, she too was very excited about the award. The school is working toward creating outdoor classrooms in the three playground areas at the child care, and the money will be used to that end.

The fifth person on hand Friday morning was Eric Gordon of Brandt Consolidated in Burtonview. Brandt is a dealer of Monsanto products in the area. He noted that he enjoyed being able to participate in the award and said that he really likes all the programs that Monsanto has to assist local schools and local students.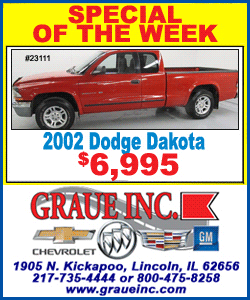 According to information provided by Monsanto, for the past six years, the America's Farmers Grow Communities has collaborated with farmers to donate over $22 million to more than 8,000 community organizations across rural America. Winning farmers direct donations to nonprofits to help fight rural hunger, purchase life-saving fire and EMS equipment, support youth ag leadership programs, buy much-needed classroom resources, and much more.

Other Monsanto programs include America's Farmers Grow Ag Leaders, which encourages rural youth to remain in agriculture and provides $1,500 college scholarships to high school and college students pursuing ag-related degrees. America's Farmers Grow Rural Education works with farmers to nominate rural school districts to compete for $10,000 and $25,000 math and science grants.
[Nila Smith]