Balloons fell from the ceiling when Elise Arnold of Florence, Ore., entered the museum. She received membership in the presidential library's foundation, $100 worth of merchandise from the museum gift shop, a free lunch and a backstage tour of the museum's popular "Ghosts of the Library" show.

"Four million people have now enjoyed this incredible museum and gained a new appreciation for Lincoln's enduring legacy. All Illinoisans can be proud of this institution," said Gov. Bruce Rauner. "I congratulate the 4 millionth visitor and look forward to our state enjoying this museum for generations to come."
The museum's one millionth visitor arrived January 6, 2007; the two millionth on July 4, 2009; and the three millionth on Aug. 21, 2012. Visitors from every state and nearly every nation on earth have toured the museum.

ALPLM attendance continues to beat projections. Before the museum opened, estimates (which some considered optimistic) suggested total attendance after 11 years would be 2.65 million. Actual attendance is 47 percent above that mark.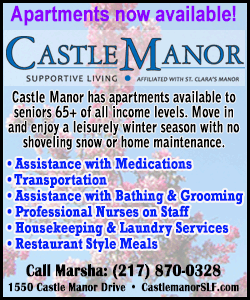 If attendance had simply matched projections, the museum would not reach 4 million visitors for another seven years.

"We are extraordinarily grateful for the public's embrace of the Lincoln Presidential Library and Museum," said Nadine O'Leary, the ALPLM's acting executive director. "It's a testament to the great planning and design that went into the museum, the continued hard work of our staff and, most of all, the amazing story of Abraham Lincoln."
Elise (pronounced uh-LEES-uh) Arnold visited the museum with her husband, Tyson, and three children while on a trip from their current home in Oregon to a new one in Kentucky. She said they stopped at the Lincoln Presidential Library because, "It's an important part of history for our kids to learn about."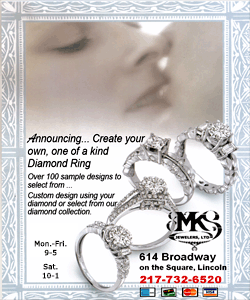 She said being the center of attention was "a little weird, a little overwhelming."

The Abraham Lincoln Presidential Library and Museum, a division of the Illinois Historic Preservation Agency, is dedicated to telling the story of America's 16th president through old-fashioned scholarship and modern technology.

The library holds an unparalleled collection of Lincoln books, documents, photographs, artifacts and art, including the Gettysburg Address, Emancipation Proclamation, 13th Amendment and Abraham Lincoln's stovepipe hat. It also serves as the state's historical library, with some 12 million items pertaining to Illinois history.

Meanwhile, the museum uses traditional exhibits, eye-catching special effects and innovative story-telling techniques to educate visitors. It also presents an array of temporary exhibits about Lincoln and Illinois.

The museum, which requires paid admission, is open seven days a week. The library portion of the ALPLM is open free of charge Monday through Friday for research. For details, visit www.PresidentLincoln.illinois.gov.
[Chris Wills, Abraham Lincoln Presidential Library and museum]