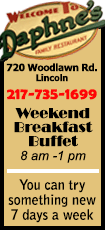 It was the group's largest seven-day haul since at least 1992, when Lipper's record-keeping began, after prices on high yield bonds were pounded for months and average yields rose above 10 percent in February, Bank of America Merrill Lynch index data show.

"We saw a relief rally," said Lipper analyst Tom Roseen. "People have been willing to put up with a bit more risk in hopes of getting a higher return."

During the week, emerging-market debt funds also took in $190 million and emerging-market stock funds took in $153 million in new money. Financial and banking sector stocks took in $424 million, their first inflow in a month, Lipper said.

Yet the markets' yo-yoing sentiment was also on display. While high-yield posted its banner week, U.S.-based precious metals commodities funds, seen as a safe haven, also attracted a robust $1.3 billion in new cash during the same time, Lipper said.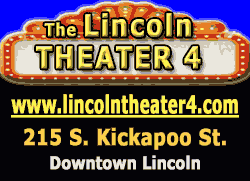 The funds - which invest in gold, a top-performing asset this year - notched their eighth straight week of net new money, according to Lipper, their longest streak of inflows since late 2012.

"Investors are just not sure what's going on," said Roseen. "As long as we have this undertow of oil prices going down and soft economic news we're going to see this volatility."

Stock funds based in the United States posted $2.4 billion in outflows during the same week, for a ninth straight week of net withdrawals from such investments, Lipper data showed.

The outflows stretched across both domestic and international shares. European and Japanese stock funds both posted their fifth straight week of outflows, while energy and technology sector funds posted outflows as well, Lipper said.

Relatively low-risk money-market funds attracted $5.7 billion during the week, according to the fund research service.

Yet Treasury funds, also seen as low risk because they buy bonds backed by a U.S. government guarantee, broke their 11-week, $14.3 billion streak of inflows. Treasury funds posted $2.1 billion in outflows during the week, according to Lipper.

Investment-grade bond funds posted $761 million in outflows during the week, the report showed.
And bond funds invested in bonds whose value is protected against rising inflation attracted $299 million during the week, their largest inflow since May 2015, according to the data.
The Lipper fund flow data is compiled from reports issued by U.S.-domiciled mutual funds and exchange-traded funds.

The following is a broad breakdown of the flows for the week, including exchange-traded funds (in $ billions):

Sector Flow Chg Pct of Assets($ Count

($ blns) Assets blns)

All Equity Funds -2.352 -0.05 4,871.879 11,966

Domestic Equities -1.397 -0.04 3,442.591 8,521

Non-Domestic Equities -0.955 -0.07 1,429.288 3,445

All Taxable Bond Funds 2.882 0.13 2,160.438 6,054

All Money Market Funds 5.694 0.24 2,401.139 1,170

All Municipal Bond Funds 0.212 0.06 368.229 1,501

(Reporting by Trevor Hunnicutt; Editing by Jennifer Ablan and Andrew Hay)
[© 2016 Thomson Reuters. All rights reserved.]
Copyright 2016 Reuters. All rights reserved. This material may not be published, broadcast, rewritten or redistributed.