Crude prices firm ahead of US data
[March 04, 2016] By Sarah McFarlane
LONDON (Reuters) - Crude oil futures edged up on Friday, building on the week's gains, as traders and analysts eyed U.S. jobs data which could give further momentum to rising prices.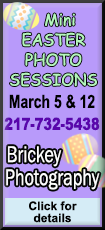 Brent futures rose 19 cents to $37.26 a barrel as of 1203 GMT (07:03 a.m. EST), after settling 14 cents higher in the previous session. The crude benchmark is set to end the week with a gain of more than 5 percent.

U.S. crude futures traded up 13 cents to $34.70 a barrel, having settled down 9 cents in the previous session.

While U.S. crude inventories rose to a new record of 517.98 million barrels last week, output fell for a sixth straight week to 9.08 million barrels a day, according to the U.S. government's Energy Information Administration.

Cuts in U.S. production are providing price support, but investors are also waiting for U.S. economic data later on Friday to give further direction.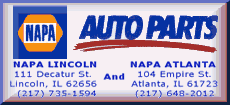 "A lot of traders are keeping their powder dry in front of non-farm payroll data - it's the No.1 (indicator) in terms of crude consumers," said Ben Le Brun, market analyst at Sydney's OptionsXpress.

"Investors are a little more confident we've seen a bottom in oil (prices)," he added. Le Brun is forecasting oil prices will hover around $40 by the middle of this year.

Positive numbers for February payrolls and U.S. jobs data, both due at 1330 GMT (06:30 a.m. EST) on Friday, could give impetus for a further recovery in oil prices, analysts said.

"If we get a decent number this should also improve the demand outlook for the United States, still the largest oil consumer in the world," Commerzbank analyst Carsten Fritsch said.

[to top of second column]
Rising oil prices are helping steer Asian shares toward their strongest week in five months, as global investors returned to riskier assets after a string of positive U.S. economic data.

The combination of expected further cuts in U.S. output in the coming months and a brightening demand outlook is also underpinning prices.

"Most support comes from the supply side but also the demand side seems to improve," Fritsch said, pointing to Saudi Arabia raising its April selling prices for Asian customers and potential for Chinese oil demand to surprise to the upside.

Meetings between oil producers are expected to take place in March to discuss potential coordinated action although no decision on the date or venue of a possible meeting between OPEC and non-OPEC producers has been made yet.

(Additional reporting by Keith Wallis in Singapore; Editing by Dale Hudson)
[© 2016 Thomson Reuters. All rights reserved.]
Copyright 2016 Reuters. All rights reserved. This material may not be published, broadcast, rewritten or redistributed.