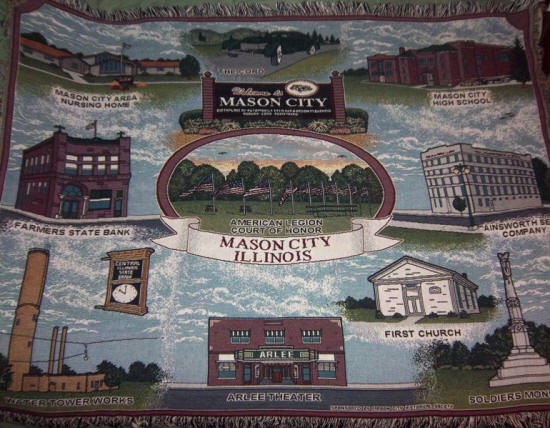 Arlee's Gourmet Soup Dinner and Raffle March 6th
Cards tickets and Mason City tapestry up for grabs
Send a link to a friend Share
[March 03, 2016] LINCOLN - The Arlee Theater will host a soup dinner and raffle some great prizes Sunday, March 6, from 11 a.m. until approximately 4 p.m. at the American Legion Hall, 110 W. Court St., Mason City.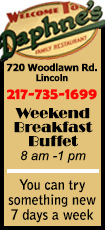 Darling, Inc. has generously donated four Cardinals vs. Cincinnati Reds tickets for Saturday, April 16 for the raffle. The home field box seats are valued at $620 and a parking pass is also included.

Wilma and Jack Ridner have donated their keepsake commemorative Mason City tapestry. This beautiful throw is in pristine condition. It was originally sponsored by the Mason City Historical Society some years ago and features twelve images of Mason City's past and present, including the old Mason City High School, Ainsworth Seed Company, the old water tower and the Arlee, where Jack made many memories working as a teen.

The menu will include a variety of soups donated by a dozen area restaurants and master chefs, as well as hotdogs, homemade breads by the ICHS foods class and Subway, and desserts by famous area bakers.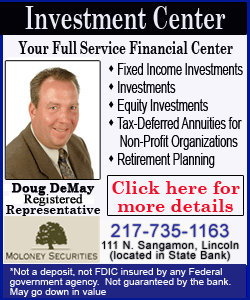 Soups include Olive Garden's potato and sausage, Chi's hot & sour, Culver's vegetable beef, Guzzardo's French onion, Do Drop In's Cheese & Broccoli, Smokie's loaded potato, Zoups' lobster bisque, and more. El Patron, Andy Maxson, Marcia Maxson and John Maxson will also be preparing their best soups. Donations will be accepted for this all-you-can-eat meal, and carry-outs will be available.

All proceeds will help pay down the Save Our Seats loan. The vintage seats at the Arlee were restored a year ago with the help of many Arlee friends, and now patrons enjoy the improved seating with more leg room as well as wider seats in the back.

Raffle tickets may be purchased in advance at the Arlee during business hours and at the Legion Hall the day of the dinner until the drawing at 3:30 p.m. For more information visit the Arlee Theater or call John Maxson at 217-691-7229 or the Arlee at 217-482-9999.
[Gaye Maxson, Arlee Theater]