When a young person faces trouble of the heart
Local man waiting for new heart
Send a link to a friend Share
[March 03, 2016] LINCOLN - Though many think of heart problems as something that occurs more often in older people, the story of one young local man who has experienced heart problems shows that is not always the case.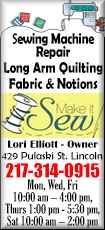 Twenty-two year old Elijah Cox explains his heart problem, "It was just like every other day I was just sitting at home on my computer, when my LifeVest (Portable Defibrillator) went off, which means I was in an irregular arrhythmia." Cox said, "Unlike most people I did not become unconscious during this cardiac event, and was able call my step-mother and she came and took me to the hospital where I was admitted to the emergency room. I was in ventricular tachycardia also known as V-Tach, which can cause arrythmia and ventricular fibrillation"

When that happens, the heart is not able to pump blood correctly and cardiac arrest often follows.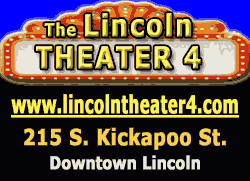 Cox said, "I was given medicine that slows down the heart and stops the arrhythmia, and it did not work. This meant that I needed to be Cardioverted, but because I was conscious the ER doctor was not wanting to do the shock. Eventually, I became unconscious as I said I can't hear anyone, and then everything went white and I regained consciousness."

In order to shock his heart back into the rhythm, Cox said, "The doctors then gave me medicine to partially knock me out and administer the shock, but this also did not work, I was still in V-Tach and then it just stopped. I was in the fatal arrhythmia [which caused an irregular heartbeat] for close to three and a half hours."

That day marked the beginning of a long hospital stay. Cox said, "I was then life-flighted to Barnes Jewish Hospital where I would spend the next 2 months undergoing different procedures to help extend my life until I could receive a heart transplant."

Cox came home mid-January, but still has a long road to recovery.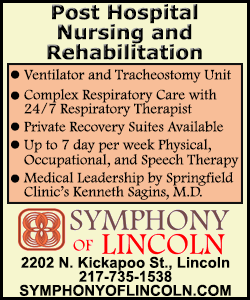 Currently, I am not doing cardiac rehab, although I do walk on the treadmill at the rec every morning at the request of my doctors. I currently walk close to three miles everyday, and if all goes well I will be able to do more and more as I recover.

Cox said, "Right now I feel great I have blood flowing through my body thanks to my Left Ventricular Assist Device (LVAD), which does most of the work for my heart. I am able to be up and active and do many things on my own just recently. My life has taken many adjustments, such as a healthy diet limited in salt and fats, and also limited amounts of fluid per day, but I feel great about myself. At times I do get discouraged with some of my limitations, but in the end it will make my life much better off."

Right now, Cox is on the list for a heart transplant and will have to wear the device until a heart becomes available. Though he has been through a lot, he has managed to keep in fairly good spirits through everything.

[Angela Reiners]