White House to tap law professor, former Hill staffer to serve on CFTC
Send a link to a friend Share
[March 04, 2016] By Sarah N. Lynch

WASHINGTON (Reuters) - President Barack Obama on Thursday said he plans to tap a law professor and a former congressional staffer to serve on the Commodity Futures Trading Commission, the agency that polices the derivatives marketplace.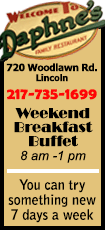 The White House said it plans to nominate Chris Brummer, a law professor at Georgetown University and Brian Quintenz, an investment firm founder who previously worked for former Ohio Republican Congresswoman Deborah Pryce.

If Brummer and Quintenz are eventually confirmed by the U.S. Senate, it will finally allow the CFTC to fill its two vacant seats on the five-member panel.

Democratic CFTC Commissioner Mark Wetjen left the agency in August 2015, while Republican CFTC Commissioner Scott O'Malia resigned in July 2014.

The CFTC won broad new powers to police the over-the-counter derivatives market in the 2010 Dodd-Frank Wall Street reform law.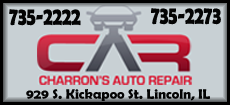 The agency has largely completed writing the new regulations, and in the coming years much of the focus is expected to shift toward enforcing the rules.

Debate over how the new derivatives rules will impact farmers and companies that use swaps to hedge their risks, however, has still remained a hot topic.

Senate Agriculture Committee Chairman Pat Roberts, whose panel will eventually vote on the two CFTC nominees, said Thursday he wants to make sure that both Brummer and Quintenz are sensitive to these so-called "end-users" who rely on derivatives to hedge against price fluctuations that impact their businesses.

"For the CFTC to effectively function for all stakeholders, we must make sure nominees have a solid understanding of agriculture and prioritize the folks who use the futures and derivatives markets to manage risk," he said in a statement.

Brummer has previously worked in a variety of different roles, including some in the regulatory arena.
In 2015, he completed a three-year stint serving on the Financial Industry Regulatory Authority's National Adjudicatory Council, a body that reviews disciplinary proceedings of brokers and brokerage firms.

He also served as an academic fellow in the international affairs office of the Securities and Exchange Commission and has taught at a variety of universities.

Quintenz, meanwhile, has worked as an analyst and senior associate with Hill-Townsend Capital LLC. He also served as the director of travel and as assistant to the treasurer for the presidential exploratory committee of former Congressman John Kasich.

(Reporting by Sarah N. Lynch; Editing by Andrew Hay and Chris Reese)
[© 2016 Thomson Reuters. All rights reserved.]
Copyright 2016 Reuters. All rights reserved. This material may not be published, broadcast, rewritten or redistributed.