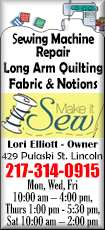 Sevens, a shorter version of the 15-man game, may not be just about speed but it certainly helps and in Isles, a former sprinter with a 100 meters personal best of 10.24 seconds, the Eagles boast the "fastest man in rugby".

Baker, a former wide receiver in college football and the Arena League, is a more recent convert but his pace is no less impressive, as any number of opponents on the World Sevens Series would no doubt attest.

Played into space, the duo are all-but impossible to catch and have already racked up 30 tries between them in four rounds of the series heading into their home leg in Las Vegas this weekend.

"To have another fast guy helps me a lot, I don't have to take all the load," Isles, whose pace has made him one of the biggest names in sevens, told Reuters at the Sydney round.
"We alternate, I may start, he may start, it depends. We play a bit differently, which is good, so the coach can use us according to who we're playing."

Baker, a nephew of San Diego Chargers Hall of Famer Wes Chandler, said he was "loving" rugby even if it had taken him a while to get used to the less structured nature of the game.

"It's a little tougher, it forces you to think a bit more. In football you don't have to do much thinking because you're stuck in that one position," he told Reuters.

"Everyone's like a quarterback so you got to be aware all the time. It's all a bit different."

Used to taking big hits from defensive backs, albeit in pads and a helmet, Baker said in rugby you were probably less exposed than when going up for a pass on the gridiron.

"I play on a such a good side that they very rarely give you a hospital ball," he grinned.

"In football, you're looking at the ball all the time, here you've got a bit more time to see it coming."

[to top of second column]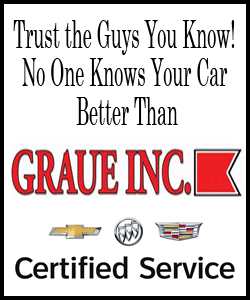 Isles, who like Baker looks slender alongside some of their hulking team mates, also played football at high school and has worked hard on the physical side of rugby.

"Our coach has built me up so I can take big hits," the 26-year-old added. "I'm a tenacious player so I just brush it off and just keep moving."

The 17th season of the World Series has an extra edge because it leads up to the Olympics, a tournament the United States qualified for in June last year.

"That was a blessing, that's what I first wanted to do when I came over," said Isles, who once harbored realistic hopes of representing his country on the Olympic track.

"I'm ready for the Olympics and the focus that's going to come with that. I'll just stay level-headed and learn what I can from the experience."

As for which of the pair is the quickest, Baker is more than happy to accede to his team mate.

"Carlin, that's why he's the fastest man in rugby," said the 29-year-old.

"From the moment I got a contract, he welcomed me in and it's just been brotherly love the entire time."

(Editing by Sudipto Ganguly)
[© 2016 Thomson Reuters. All rights reserved.]
Copyright 2016 Reuters. All rights reserved. This material may not be published, broadcast, rewritten or redistributed.