Rep. Darin LaHood requests forum to address spike in heroin and opioid epidemic in Central Illinois
Send a link to a friend Share
[March 08, 2016] WASHINGTON D.C. - On December 10, 2015, the White House announced that the Office of National Drug Control Policy will host community forums across the country in an effort to address the nationwide opioid overdose epidemic by identifying best practices and launching evidence-based initiatives to prevent and treat prescription drug abuse and heroin use. Due to the spike in these overdose deaths in Central Illinois, this week Rep. LaHood wrote to the White House requesting to partner with the administration and host one of the forums in Central Illinois.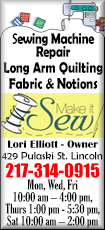 "More Americans die annually from drug overdoses than they do motor vehicle crashes every year, and the number of opioid-related deaths is only growing, especially in Illinois. These alarming and accelerating tragedies necessitate action and merit our further investigation and attention. We need a forum composed of law enforcement officers, medical professionals, and community leaders who are facing this distressing problem so that we all can address it. I am committed to facilitating discussions, raising awareness, and seeking out solutions so that—together—we can make Central Illinois a safer and healthier place for our families, our communities, and our future," stated Rep. Darin LaHood.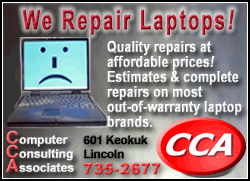 New data released from the Centers for Disease Control and Prevention (CDC) reports a continued rise in heroin-involved deaths and deaths caused by synthetic opioids, including prescription painkillers. Across America, opioid related deaths increased by 16 percent and heroin-related deaths increased by over 28 percent from 2013 to 2014. While a nationwide problem, the state of Illinois had an 8.3 percent increase of drug overdose deaths between 2013 and 2014. Last year, law enforcement seized over 20 pounds of heroin and over 226 pounds of pharmaceutical and other opioid drugs in the 18th district alone.

Sangamon County Advocates Prevention

This epidemic has, sadly, stretched to Sangamon County, where Sheriff Wes Barr states, "I commend Rep. LaHood for recognizing a continuously growing threat of heroin and opioid addiction facing our local communities and then taking proper action to ensure more education is brought to the forefront of this epidemic. Sangamon County is no stranger to the rising overdoses to prescription drugs and heroin. As much as our local law enforcement can make arrests to combat the epidemic, I believe even more progress can be made when we educate on the prevention of heroin and opioids. I believe this forum can act as a solid first step in that direction."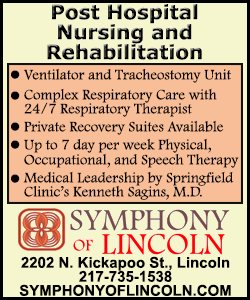 Illinois Drug Officer's Association Stresses Unified Approach

"We commend Rep. LaHood's leadership in identifying the need of the formation of a National Drug Control Forum in which to discuss the topic of opioid abuse and distribution that has become epidemic not only in Rep. LaHood's home district of Central Illinois, but an epidemic that spans across our Nation," stated Lt. Kevin Winslow of the Illinois Drug Officers Association. "This issue needs a unified approach between the community, law enforcement, the court system, and social service agencies in order to make our communities healthy and safe again."

Rep. Darin LaHood sent the letter requesting the forum to the White House earlier this week, and is currently awaiting a response.

"This matter is of such significance and scale that it requires a proactive response. If the White House denies or ignores my request to partner with the administration to host this forum in Central Illinois, I will move forward and work with community leaders, medical professionals, and law enforcement to compose a forum to address heroin and opioid overdose. Lives depend on it," announced Rep. LaHood.
[The office of Representative Darin LaHood]