Raptors erase double-digit deficit vs. Nets
Send a link to a friend Share
[March 09, 2016] (The Sports Xchange) - For the 12th time this season, the Toronto Raptors erased a double-digit deficit to earn a victory, battling back from 16 points down on Tuesday night to defeat the Brooklyn Nets 104-99.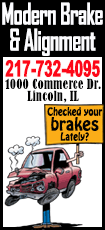 It's not the way Raptors coach Dwane Casey wants his team playing basketball and he made his club aware at halftime when Toronto trailed 58-42.

"I really think these are dog days for a lot of teams in the league right now. Having to crack the whip, whatever it is. Our guys know they didn't play well in the first half," Casey said. "It shouldn't take me going in at half time, jumping up and down and challenging them (saying) 'Who do we want to be?'

"We came out in the second half and that's who we have to be, but we've got to start that in the beginning of the game."

DeMar DeRozan led the way with 25 points while Kyle Lowry added 23 points and nine assists.

Terrence Ross added 11 points and six rebounds off the bench while Patrick Patterson chipped win with 11 points.

"It was a good one, it was one we definitely needed and the way we came out in the second half definitely speaks volumes about how he came in and really got on us," said DeRozan of Casey's halftime message. "We responded like we were supposed to.
"Just telling everybody we've got to pick it up. Calm down, stay positive and understand we're going to get back in this game, but we're not going to do it, if we don't put defense in the game."

With the win, Toronto (42-20) has now won three straight against Brooklyn this season and avoided a second consecutive home loss -- something they haven't done since December.

The 16-point comeback is the second-largest of the season for the Raptors.

Toronto entered Tuesday's action two games back of the Eastern Conference-leading Cleveland Cavaliers.

Brooklyn (18-46) lost for the fourth time in five games.

The Nets were led by Brook Lopez's game-high 35 points, seven blocks and five rebounds.

Thaddeus Young added 14 points and four rebounds while Willie Reed chipped in with 10 points and four rebounds off the bench.

Lopez becomes the first player in the NBA this season to score 35-plus points and block five-plus shots in the same game.

"We did a great job defensively of being physical with them," Lopez said of the second quarter where Brooklyn out-scored Toronto 35-14. "We had all five guys in and we were rotating out, we had each other's backs.

"They obviously had a great third quarter, they made a run, but we responded. They hit some big shots."

[to top of second column]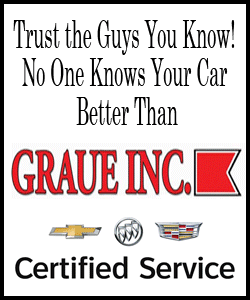 The Raptors trailed by 16 with 6:53 left in the third quarter, but went on a 39-13 run to take a 10-point lead in the fourth.

Toronto carved Brooklyn's lead down to two after three quarters.

DeRozan and Lowry combined for 23 of their 39 points in the third quarter as the Raptors trailed 80-78 heading into the fourth.

Lopez drained an 11-foot buzzer beater to give the Nets a 58-42 lead at the break. The Brooklyn center had a team-high 14 points at recess.

The 58-42 halftime deficit equaled largest of season for the Raptors (63-47, Nov. 17).

Toronto surrendered 13 points on 10 first-half turnovers.

The Nets' 21-point advantage in the second quarter (35-14) marked their biggest positive point differential in any quarter this season.

"How we defended, the ball movement and we got good shots," said Nets interim head coach Tony Brown of the first half. "When the ball doesn't move, it sticks; we turn it over and give them a chance to run out. Obviously nothing good is going to happen on that. Credit to them, they stepped their defense up."

The Raptors trailed 21-19 when Patterson, Bismack Biyombo, Cory Joseph and Ross checked in off the bench. Toronto outscored Brooklyn 9-2 over the final 2:47 of the first quarter to take a 28-23 lead.

However, Brooklyn responded with a 16-3 surge to start the second quarter taking an eight-point lead.
[© 2016 Thomson Reuters. All rights reserved.]
Copyright 2016 Reuters. All rights reserved. This material may not be published, broadcast, rewritten or redistributed.