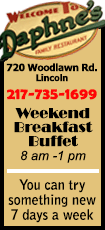 Defenseman Travis Hamonic blocked a shot by Penguins winger Phil Kessel with less than 10 seconds remaining as the Islanders continued their recent surge by edging the Penguins 2-1 at Barclays Center.

The Islanders had to play the final 4:22 without starting goalie Jaroslav Halak, who appeared to suffer a lower body injury while making a sprawling save of a shot by Trevor Daley. Head coach Jack Capuano said afterward he had no update on Halak, who has taken four trips to injured reserve since the start of last season.

Backup Thomas Greiss, who hadn't played since last Thursday, took Halak's place on Tuesday, though Halak (31 saves) was the one credited with the victory -- the 200th of his NHL career.

"I'm not a goalie, so I don't know what it's like," Hamonic said of Greiss' unexpected entrance. "But it can't be the easiest thing in the world."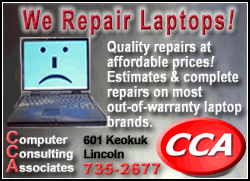 Hamonic made it a little easier for Greiss on what went down as Greiss' third and final save. With the Penguins employing the extra attacker, Kessel got free to the left of the Islanders' net.

Greiss was leaning to his right, but Hamonic stuck out a leg and deflected the shot.

"I think (Hamonic) got it," Kessel said. "Obviously I need to bury (the shot)."

The puck caromed across the ice and New York cleared it as time expired.

"There were a lot of guys on the ice, so you knew something was going to be open," Hamonic said. "It hit my foot. 'Greisser' was there anyway."

Regardless, Hamonic decided to take some tongue-in-cheek credit for the save.

"He's been busting (me) about having the shot blockers on, so I figured I'd get one for him," Hamonic said with a grin.

The Islanders were in position to win their fourth straight game thanks to another player with no problem getting in puck's way on the other side of the ice. Anders Lee served as the screen for both New York goals, the second of which snapped a 1-1 tie with 11:05 left in the game.

The Islanders were on the power play when Lee began jostling for position with Penguins defenseman Kris Letang in front of Pittsburgh goalie Marc-Andre Fleury (25 saves). Lee won the battle, and Letang fell to the ice, as teammate Nick Leddy wound up for a slap shot. The puck ticked off Lee's stick as Letang tried to scramble back to his feet.

In the first period, the Islanders went ahead 1-0 when John Tavares' slap shot sailed past Lee and the Penguins' Brian Dumoulin and under the right arm of Fleury for a power play goal.

"It's a game of inches, you have to fight for every inch on that ice," Capuano said. "That's what he does for our hockey team and that's what you're going to need, especially come playoff time against good teams."

[to top of second column]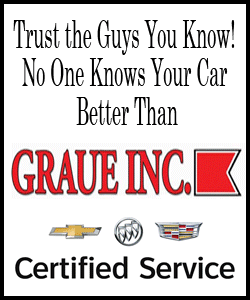 The Islanders (37-20-7) have cemented themselves as Eastern Conference contenders by winning 11 of their last 14, including six of seven (6-1-0) on a road trip that ended Sunday. It was the most successful seven-game road trip in franchise history.
With Tuesday's victory, the Islanders remained three points behind the second-place New York Rangers in the Metropolitan Division -- the second- and third-place finishers in each division meet in the first round of the playoffs, with the second-place team holding home ice advantage -- and moved five points ahead of the fourth-place Penguins. The Islanders have three games in hand on the Rangers and two in hand on the Penguins.

"One point decided home ice for us last year, and it was a big difference-maker," Tavares said, referring to the Islanders' seven-game loss to the Washington Capitals. "Each point is crucial."

Letang scored in the first period for the Penguins (34-24-8), who lost for the third time in five games, but remained the first wild card in the Eastern Conference, one point ahead of the Detroit Red Wings and three points ahead of the ninth-place Philadelphia Flyers.

"Would we like to string a few (wins) in a row? Sure we would," Penguins head coach Mike Sullivan said. "But we can't get frustrated. We've just got to keep playing. That's the race. It's a tight race."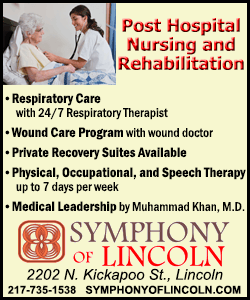 NOTES: The Islanders scratched D Calvin De Haan (lower body), D Marek Zidlicky (undisclosed) as well as the healthy trio of RW Steve Bernier, G Jean-Francois Berube and LW Eric Boulton. ... The only other winning seven-game road trip for the Islanders took place last season, when they went 5-2-0 from Dec. 31, 2014 through Jan. 13, 2015. ... The Penguins scratched LW Carl Hagelin, who missed his second straight game following an on-ice collision Saturday against Calgary, as well as C Kevin Porter and D Derrick Pouliot. ... A pair of injured Penguins, RW Beau Bennett (upper body) and LW Eric Fehr (lower body) participated in morning skate. Head coach Mike Sullivan said both players could return Friday against the Columbus Blue Jackets.

-----------------------------------------------
[© 2016 Thomson Reuters. All rights reserved.]
Copyright 2016 Reuters. All rights reserved. This material may not be published, broadcast, rewritten or redistributed.