Regional Superintendents play key role in High School Equivalency Exams


Send a link to a friend Share
[March 11, 2016] LINCOLN - While politicians differ over specific programs, what's not up for debate is the core value of education. Education is a critical stepping stone to financial security. Statistics from the U.S. Department of Labor consistently show that those who have completed a high school education earn significantly more than those who don't. And, in both good and bad economic times, those without a diploma are much more likely to be unemployed. Today, with three high school equivalency exams available in Illinois, students will soon have more choices and opportunities to complete their high school education.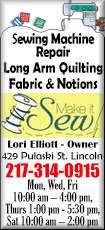 Regional Office of Education #17, which serves all public and private schools in Dewitt, Livingston, Logan and McLean Counties has long played key roles in helping students secure a high school diploma or its equivalent.

Regional Superintendent of Schools Mark Jontry said that one of the greatest values of a high school equivalency certificate is that it offers students a gateway to higher education, often through the community college network. In fact, a 2010 study from the American Council on Education revealed that more than 40% of those who complete a high school equivalency exam enroll in college.

Jontry added that all ROEs in Illinois are responsible for issuing certificates to those who successfully complete a high school equivalency exam. They are also responsible for maintaining the records for test-takers, which is critical for colleges and employers who need to verify that a student or employee successfully completed the exam.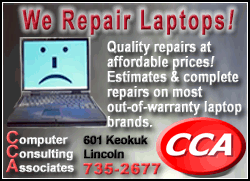 For decades the term "GED®" was synonymous with high school equivalency exams and was the standard test administered in almost all states to determine high school equivalency. In fact, in Illinois, the term was even written into state law. In 2011, the administrator of the GED®, the American Council on Education, entered into a joint venture with Pearson VUE, a private testing company. That led to many states seeking alternative providers to compete.

Beginning this year, Illinois moved from offering the GED® as the only accepted high school equivalency exam to offering two other options – the HiSET® or the TASC®.
While the test names may not be as familiar as GED®, both are offered by firms well known in the education community. The HiSET® (High School Equivalency Test) was developed by Educational Testing Service and the TASC® (Test Assessing Secondary Completion) by CTB/McGraw Hill. Not all tests are available in all areas of Illinois, but the number of testing sites that offer a choice has been increasing and is expected to continue to grow.

The new tests are available in both computer-based format and paper/pencil options, allowing students greater flexibility in how they take the exams. Heartland Community College is the test administrator for this region.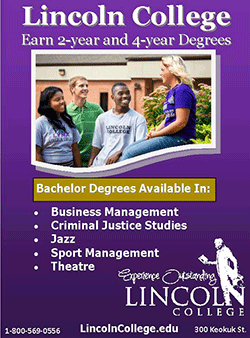 High school equivalency testing has been in the news recently, in part because of a decision by the owners of one of the most well-known exams, the GED®, to adjust their scoring to allow for more students to receive certification.
In announcing the adjustment, GED® Testing Service, a joint venture between the American Council on Education and Pearson VUE, explained that they were recalibrating the required scores for passing the exam to more accurately reflect the educational attainment of high school graduates.

That's important, according to Jeff Vose, president of the Illinois Association of Regional Superintendents of Schools and Regional Superintendent for Sangamon and Menard counties.

"These tests are designed to accurately reflect the equivalent of a high school diploma," Vose said. "If the test is too difficult, it's not fair to the student. But, at the same time, if the test is too easy, it would erode the value of the certificate and that's not fair to the student either."

"When we issue the certificate, we need to be confident that it truly reflects that the student has demonstrated the equivalent of a high school diploma," Vose added.
Competition has entered the testing market and today's students often have choices in selecting an exam.

For more information about high school equivalency, please visit www.roe17.org.
[Victoria Padilla, Assistant to the Regional Superintendent, Regional Office of Education #17]