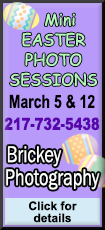 If Blaney pictured himself finishing ahead of Chase Elliott in the rookie race, it could be attributed to more than youthful hubris.

An accomplished winner and son of a racing champion, the 22-year-old Blaney nevertheless played second fiddle to Elliott in the preseason. After three races, however, Blaney has the best finish between the drivers -- a sixth place last week in Las Vegas.

And Blaney has been more consistent when it comes to finishing races. Elliott, the son of the 1988 Sprint Cup champion Bill Elliott, has crashed twice in three starts in addition to finishing eighth in Atlanta.

As the season progresses, the eternal subplot will be Blaney against Elliott in the rookie battle. The outcome depends somewhat on a labyrinth of ways to total points according to NASCAR's rookie scoring system.

But, basically, it will boil down to how many Top 10 finishes each rookie can manage. That's why Blaney's Las Vegas result left him beaming.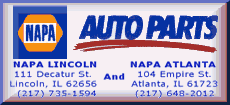 The higher the Top 10 finish, the more bonus points scored.

"We were good all day," Blaney said. "We were able to drive up through the field early and we made the car better throughout the day. It's a great day."

On the other hand, Elliott was upbraiding himself for hitting the crashed Toyota of Matt Kenseth in the third of 36 races this season. Elliott believed he had enough time to make evasive maneuvers instead of locking up his brakes and sliding into Kenseth's car.

"Just disappointed. What a fast race car. I appreciate everybody working hard," said Elliott, who won the Xfinity Series championship in 2014. "I feel like we made a lot of gains this weekend. Just a terrible job on my behalf. That is pitiful.

"We have run three races and finished one. Just a bad job on my end. I ought to know better to miss a wreck like that."

Four of the last six rookies of the year are not competing in Sprint Cup, which says a lot about the need for a strong rookie class.

Joining Blaney and Elliott this year are Chris Buescher and Brian Scott. All four might be expected to continue in the Sprint Cup, but the battle for rookie honors will come down to Elliott and Blaney and is anticipated to be one of the best since Matt Kenseth and Dale Earnhardt Jr. in 2000

Not only are Blaney and Elliott talented, they have such different story lines.

Elliott has enjoyed a development contract with the Chevy team of Hendrick Motorsports, the most accomplished team currently racing in the Sprint Cup with 10 championships.

Blaney drives for the Ford team of the Wood Brothers, which has hung its reputation on winning big races, including six Daytona 500 trophies.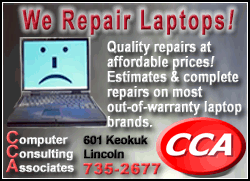 Where Rick Hendrick is one of the new generation of team owners who became wealthy in business and then entered racing in the last few decades, the Wood Brothers built their team from the bottom up, starting in the 1950s.

Hendrick is running four of the 36 chartered cars this year. The Wood Brothers did not get a charter and are racing a solo car into the field via qualifying each week.

It might have been anticipated that Blaney, the older and more veteran of the rookies, would come out of the gates strongly on the track, if not in the publicity battle.

Elliott is the son of a 16-time most popular driver who had an awesome career in Sprint Cup. At 20 years old, Elliott is two years younger than Blaney, who entered the season with 18 career Sprint Cup starts. Elliott has had to wait until Jeff Gordon retired from his ride at Hendrick and has started just five Sprint Cup races.

[to top of second column]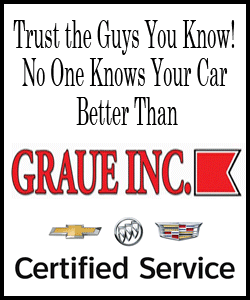 Blaney is the son of sprint car hall of famer. Dave Blaney may have won 70 career events in the World of Outlaws and a championship in 1995. But Sprint cars are an ongoing exhibition of racing's roots and remain one of racing's subcultures.
There's a world of difference between the cars that carry huge wings on narrow tube frames with oversized tires and no fenders that run on dirt short tracks compared with the Sprint Cup and NASCAR's superspeedways. The horsepower in sprint cars is effectively more because of their lighter weight and the racing is far more dangerous because of all the sliding on dirt surfaces and open wheels. It takes talent and courage to be a regular winner.

But after moving to NASCAR in 1997 and working his way up to Sprint Cup, Dave Blaney never really adapted to the stock cars of the Sprint Cup and hit a wall. Second generation driver Dave Blaney, whose father Lou was a pioneer sprint car driver, might have made more money as a journeyman in NASCAR than as a star in the World of Outlaws, but running at the front was just not in the cards.

Ryan Blaney, by contrast to his father and grandfather, has had the benefit of growing up in all manner of stock cars. His father recognized it was better to focus his son on the fendered cars from the beginning. A teenage Blaney drove Late Model stocks and Super Late Models before stepping into the K&N Pro Series, the bottom rung of NASCAR's professional support series.

Starting with a win in 2011, Blaney has won nine races while moving up through the Camping World Truck Series and Xfinity Series. He is a classic example of the stair-step approach to the top.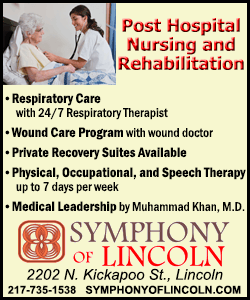 Last year, Blaney raced 16 times in Sprint Cup for the Wood Brothers, finishing fourth at Talladega Superspeedway, where he led 15 laps. The previous year, he had two starts for Penske Racing.

When it comes to the rookie battle with Elliott, Blaney has an advantage coming into this weekend's race in Phoenix. He won a K&N Pro Series West race at the track in 2011, his debut in that series.

On the other hand, this year's new low downforce rules package changes pretty much everything drivers previously experienced.

"Some confidence is carried over from last year, but this package is so different it's hard to rely too much on 2015," Blaney said.

That's the usual dilemma when stepping up to a new series full time, which leaves everyone on equal footing headed into round four of what promises to be an interesting rookie competition to see who posts the most top-10 finishes.

-----------------------------------------------
[© 2016 Thomson Reuters. All rights reserved.]
Copyright 2016 Reuters. All rights reserved. This material may not be published, broadcast, rewritten or redistributed.