Illinois Primary Recap
Written By: Cole Lauterbach, INN News Reporter
March 16, 2016

Republican Donald Trump and Democrat Hillary Clinton weren't the only high-profile winners in Illinois' primary elections.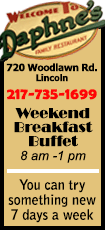 The race between Springfield-area Republican state Sen. Sam McCann and challenger Bryce Benton was seen as a battle between public-sector unions and Gov. Bruce Rauner, and about $4 million was spent on the race. McCann ran afoul of his party after he voted for a controversial bill backed by AFSCME Council 31.

In Chicago, more than $6 million was spent on the Democratic primary for the 5th House District, making it one of the most expensive representative races in state history. Incumbent Kenneth Dunkin was lampooned by his fellow Democrats for siding with the governor on key votes. His Madigan-backed opponent, Juliana Stratton, was even endorsed by President Barack Obama. She unseated the incumbent with more than two-thirds of the vote.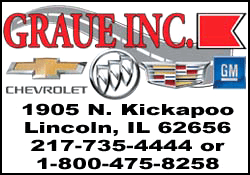 In the Senate, Congresswoman Tammy Duckworth will face incumbent Republican Mark Kirk after each handily won their primaries.

[to top of second column]
In Cook County, newcomer Kim Foxx handily unseated State's Attorney Anita Alvarez in a contest many saw as a referendum on Alvarez's handling of the Laquan McDonald case. The Chicago Police officer who shot McDonald 16 times was not charged with his murder until more than a year later.

In congressional races, Southern Illinois state Sen. Kyle McCarter lost in his bid to unseat incumbent Congressman John Shimkus in the 15th District. Former congressman Brad Schneider will face incumbent Republican Robert Dold in the hotly contested 10th Congressional District. And suburban Democrat Raja Krishnamoorthi won a three-way race in the 8th Congressional District to replace Tammy Duckworth, who is running for U.S. Senate.