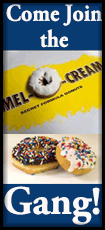 Boedker scored two goals as the Colorado Avalanche battled back from an early deficit to defeat the Vancouver Canucks 3-1 Wednesday.

The Avalanche (36-31-4) snapped a three-game road losing streak while moving into the final wild-card playoff spot in the NHL's Western Conference. They lead the Minnesota Wild by one point.

Boedker has three goals and two assists in seven games since being acquired in a Feb. 29 trade with the Arizona Coyotes. Watching videos with coach Patrick Roy prior to the game gave a boost to the left winger's confidence.

"It always helps when you are doing good things, but you need that little extra," said Boedker, who has 16 goals this season. "Those two goals are going to help me along the way."

Boedker broke a 1-1 tie with a pretty goal just 37 seconds into the third period.

Canucks defenseman Chris Tanev turned the puck over, allowing Avalanche center Nathan MacKinnon to hit Boedker with a pass. Boedker used his speed to skate around Vancouver defenseman Ben Hutton, then flipped a shot over the glove of goaltender Ryan Miller.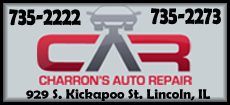 "I didn't know it went in," Boedker said. "MacKinnon asked me why I didn't smile when I scored, but I didn't know it went in before everybody came and hugged me.

"You are just trying to get around the defenseman and get a shot on net."

Miller, who stopped 31 shots during the game, blamed himself for the goal.

"I don't feel like that play was set up very well by myself," he said. "I probably allowed a little bit of room. I would like to do that one over."

Andreas Martinsen also scored for the Avalanche. Matt Duchene earned an assist to extend his scoring streak to four games (two goals, four assists).

Henrik Sedin gave the Canucks a 1-0 lead at 12:00 of the first period. Boedker tied the game just 66 seconds later, deflecting a pass from Jarome Iginla past Miller.

Roy liked the way his team fought back.

"When they took the 1-0 lead, we scored right after. That was good for our confidence," he said.

Roy said Boedker had played well since the trade but needed more confidence in his game.

"I really feel his game is right there, and sometimes if you are just more confident around the net, things will go your way," he said. "I thought that's what he did tonight.

"He played some good hockey for us, and I was happy to see him rewarded."

Colorado goaltender Semyon Varlamov made 28 saves in the win.

[to top of second column]
"We are in a good position," he said. "It's up to us now. We just need to win our games."

The Canucks, who lost for the sixth time in nine games, saw their playoff hopes continue to dwindle. Vancouver (27-30-12) trails Colorado by 10 points.

"Our effort was there all night," Henrik Sedin said. "They scored some good goals. Their second one was world-class, and there's not much you can do about it."

Vancouver's already difficult road to the playoffs has been made even bumpier by a roster filled with rookies and second-year players.

"Look at our team, the personnel and what we are trying to do," Henrik Sedin said. "We know where we are.

"It's tough to win games in this league. We are trying to understand that and get better moving forward."

Russian defenseman Nikita Tryamkin, playing in his first game as a Canuck, had an assist.

"The rink was smaller, everything was faster," said Tryamkin, whom the Canucks signed last week from the KHL. "I need more time to adapt to the new fast pace."

NOTES: D Nikita Tryamkin, who is 6-foot-8 and 220 pounds, became the ninth player to make his NHL debut with the Canucks this season. ... RW Alex Burrows, who missed Monday's loss to Winnipeg with a foot injury, returned to the Vancouver lineup. ... Canucks C Brendan Gaunce and D Andrey Pedan, who were recalled from Utica of the AHL, both played. ... Vancouver D Luca Sbisa (upper body), D Alex Biega (undisclosed), RW Derek Dorsett (upper body) and C Markus Granlund (upper body) did not dress. ... The Canucks' next game is Friday in Edmonton before they return home Saturday to face St. Louis. ... Colorado D Tyson Barrie played despite missing practice Monday. ... The last Avalanche 30-goal scorers were Joe Sakic (36) and Milan Hejduk (35) in 2006-07. ... D Andrew Bodnarchuk replaced D Zack Redmond on Colorado's third defensive pair. ... D Chris Bigras, who has missed three games with a concussion, will be re-evaluated before the Avalanche play in Calgary on Friday.
[© 2016 Thomson Reuters. All rights reserved.]
Copyright 2016 Reuters. All rights reserved. This material may not be published, broadcast, rewritten or redistributed.