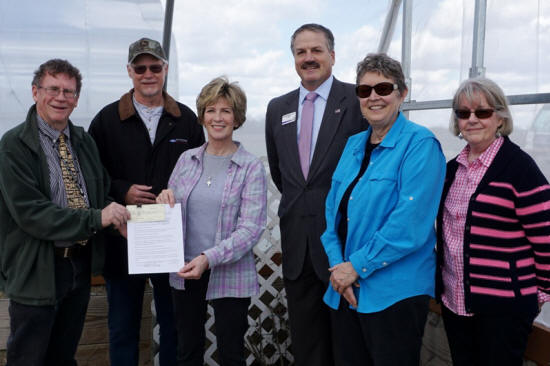 From left: LC Creekside Director, Dr. Dennis Campbell; INPS Vice President, Jim Struebing; INPS President, Trish Quintenz; LC President David Gerlach, INPS Grants Chairperson, Edie Sternberg; INPS Plant Sale Coordinator, Mary Ring.
Lincoln College's Creekside receives Illinois Native Plant Society Grant


Send a link to a friend Share
[March 19, 2016] LINCOLN - Lincoln college is honored to have received the Illinois Native Plant Society Grant for its Community Pollinator Habitat Initiative at its environmental education center, Creekside.
Representatives from the Illinois Native Plant Society (INPS) presented Dr. David Gerlach, President of Lincoln College and Dr. Dennis Campbell, Professor of Environmental Sciences and Director of Creekside, a grant for $5,000 on Wednesday, March 16th, at Creekside.

The initiative is designed to provide guidance about how to incorporate pollinator habitats in the broader local community. Pollinators, such as butterflies, bees, etc. are key environmental components in the propagation of many native plants and food plants. Creekside will bring awareness to the decline in pollinator habitats through demonstration plots of native prairie plants and outreach to local schools and businesses.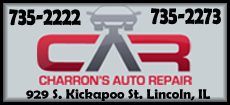 Dr. Campbell says the financial and ideological support of the Central Chapter of the Illinois Native Plant Society of Creekside has permitted Lincoln College to extend its environmental influence.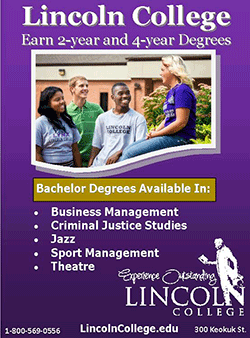 "The grant support for the Pollinator Habitat Initiative will benefit not only Lincoln College students but also students of all ages when the seed products of the wildflower prairie plot are made available to all local schools throughout future years. This Pollinator Infinitive will also most definitely benefit an important, ever-dwindling, component – insect pollinators -- of our local native prairie ecosystems", said Campbell.
Creekside is located along Sugar Creek, about four miles north of Lincoln, off of County Rd 2000N, halfway between County Rd 1100E and 1225th Ave, at the end of the Small-Edwards Trace gravel road.
[Christina Xamis, Lincoln College]