National Football League roundup
Send a link to a friend Share
[March 21, 2016] March 20 (The Sports Xchange) - Seattle Seahawks cornerback Richard Sherman ripped NFL commissioner Roger Goodell's proposed rule to eject players who get two unsportsmanlike conduct penalties in a game.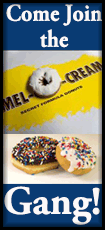 The NFL's competition committee will be considering the rule proposed by Goodell last month at the annual league meetings that begin Monday in Boca Raton, Fla.

"I think it's foolish," Sherman said Sunday during a TV interview with ESPN.

"But it sounds like something somebody who's never played the game would say, something that they would suggest, because he doesn't understand. He's just a face. He's just a suit. He's never stepped foot on the field and understood how you can get a personal foul."

Sherman was recently elected to the NFL Players Association executive committee and has previously served as the Seahawks' union representative.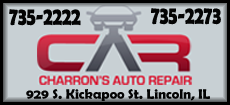 The competition committee also is likely to discuss the catch rule and the outspoken Sherman was asked why the catch-or-no-catch play generates so much controversy.

"Because you've got a bunch of suits doing it," Sherman said. "Like I said before, you don't have a bunch of guys ... let Jerry Rice and Michael Irvin talk about it for about 20, 30 minutes. Maybe Chris Carter. Randy Moss, let those guys have a roundtable discussion about what a catch should be and come up with a rule.

"I guarantee you it'd be more effective than the rule they have now because those are the pass-catchers. Those are some of the best pass-catchers we've had. I think it'd be more straightforward and to the point. You've got a bunch of guys who have never played. They've probably touched a football to hold it out or to shake somebody's hand, to take a picture, but they've never played the game."

- - -

[to top of second column]
The Seattle Seahawks agreed to terms with linebacker Mike Morgan on a new contract.

The deal keeps the linebacker and special teams standout in Seattle, where he has spent his entire NFL career.

Morgan, who first joined the Seahawks as an undrafted free agent in 2011 out of USC, was an unrestricted free agent. The 6-foot-3, 226-pounder Morgan started two games last season, recording 17 tackles and one sack in 14 games.

- - -

The New York Giants re-signed linebacker Jasper Brinkley to a one-year deal, according to reports.

Brinkley, 30, started the final nine games last season at middle linebacker in place of injured Jon Beason. Brinkley recorded 67 tackles, four forced fumbles and one sack. He saw most of his playing time in the first half of the season on special teams.

Brinkley signed with the Giants after getting released by the Dallas Cowboys before the start of the 2015 season. (Editing by Andrew Both)
[© 2016 Thomson Reuters. All rights reserved.]
Copyright 2016 Reuters. All rights reserved. This material may not be published, broadcast, rewritten or redistributed.