The Mavericks (35-35) also made it back to .500 by winning for the first time on their court since March 1 and clinched the season series against Portland.

Nowitzki reached 40 for the first time since Jan. 11, 2024, and drilled a 3-pointer to cap an 11-0 run to open the extra session. He became only the fourth player in NBA history to score at least 40 at age 37 or older. The others are Michael Jordan, Kareem Abdul-Jabber and Karl Malone.

Deron Williams added season highs in points (31) and assists (16) for the Mavs, who were without Chandler Parsons. The Blazers received 26 points from Damien Lillard, 24 from Allen Crabbe and 22 from CJ McCollum. Lillard tied the game at 113-all with a driving bank with 29.7 seconds left in regulation.

Kings 88, Knicks 80

NEW YORK -- DeMarcus Cousins scored 24 points and grabbed 20 rebounds to lift Sacramento past New York.

Cousins, the NBA's fourth-leading scorer, scored seven fourth-quarter points to help put the game away. Rudy Gay added 17 points, Omri Casspi returned after missing a game with a sore left ankle to chip in 15 points off the bench, and guard Darren Collison contributed 13 points, six assists and three steals for Sacramento.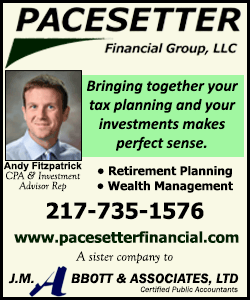 Robin Lopez had one of his best games of the season for the Knicks, who were without leading scorer Carmelo Anthony due to lingering effects of a migraine. Lopez finished with 23 points and 20 rebounds, and rookie Kristaps Porzingis added 13 points and seven rebounds.

Raptors 105, Magic 100

TORONTO -- Toronto pulled within one game of the Cleveland Cavaliers in the race for the top seed in the Eastern Conference, defeating Orlando.

DeMar DeRozan led the way with a game-high 25 points and five assists. Luis Scola added 20 points and eight rebounds while Kyle Lowry chipped in with 18 points and seven assists. Bismack Biyombo (12 points, 11 rebounds) picked up his third double-double in four games while filling in for the injured Jonas Valanciunas.

Orlando was paced by 21 points and six rebounds from Victor Oladipo, while Evan Fournier had 21 points. Canadian Andrew Nicholson chipped in with 15 points and nine rebounds off the bench.

[to top of second column]
Pelicans 109, Clippers 105

NEW ORLEANS -- Despite learning before the game that All-Star forward Anthony Davis would have season-ending knee surgery, short-handed New Orleans placed six of its eight dressed players in double figures, led by Jrue Holiday with 22, and defeated Los Angeles.
Holiday hit two free throws with 24.8 seconds left to give the Pelicans a 106-103 lead. J.J. Redick cut it to 106-105 with a reverse layup at 15.3 seconds, but Luke Babbitt made two free throws to make it 108-105 with 14.5 seconds left. Clippers guard Austin Rivers missed a 3-pointer with one second left.

In addition to Holiday, the Pelicans were also led by Dante Cunningham (19 points) and Tim Frazier (17). The Clippers lost for the fourth time in five games despite 24 points each from Chris Paul and J.J. Redick.

Jazz 94, Bucks 85

MILWAUKEE -- Seven players scored in double figures to help Utah beat the Milwaukee.

Gordon Hayward, who struggled Saturday against Chicago in his return following a two-game absence due to plantar fasciitis, led the Jazz with 18 points. Shelvin Mack had 13 points for Utah and matched his career high with 12 assists to record his third double-double in his last four games.

Jabari Parker scored 19 for the Bucks, who got 13 points from Khris Middleton.

Celtics 120, 76ers 105

PHILADELPHIA -- Amir Johnson was a beast underneath, hitting nine of 10 shots for 18 points, and Jared Sullinger bulled his way to 17 hard-fought points and 13 rebounds as Boston topped Philadelphia.

Isaiah Thomas scored 26 points, Avery Bradley had 20 points, and Evan Turner contributed 17 points and nine rebounds for the Celtics.

Philadelphia's Carl Landry scored 26 points and grabbed eight boards.

-----------------------------------------------
[© 2016 Thomson Reuters. All rights reserved.]
Copyright 2016 Reuters. All rights reserved. This material may not be published, broadcast, rewritten or redistributed.