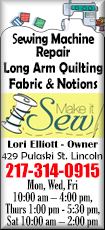 "If I'm open, pass me the ball," the Badgers junior guard said.

Like any good freshman, Happ listened. Koenig took care of the rest, swishing a fallaway 22-footer as time expired to lift the seventh-seeded Badgers to an improbable 66-63 win over second-seeded Xavier in an NCAA Tournament East Region second-round game at Scottrade Center.

Koenig's sixth 3-pointer of the evening lifted Wisconsin (22-12) into an regional semifinal against sixth-seeded Notre Dame on Friday night in Philadelphia while sending the Musketeers (28-6) home earlier than they and many others expected.

It also capped a comeback from a 58-49 deficit with 6:19 left for the Badgers, who improvised on their tying bucket and then set up for the winning play on the advice of forward Nigel Hayes and not coach Greg Gard.

Rescuing a broken play in which Wisconsin was to drive for a two-point shot, Koenig instead pulled up from the right wing and drained a 3-pointer with 11.7 seconds remaining to knot the score at 63.

"Just the way it was drawn up," Gard joked. "The play broke down and Bronson made a big shot."

Xavier's last possession ended in its eighth turnover when freshman guard Edmond Sumner lowered his shoulder into guard Zak Showalter on a drive off the right wing and was whistled for charging with 4.3 seconds left.
At that point, Gard considered calling timeout, but Hayes suggested the Badgers advance the ball to midcourt and then take time. So Wisconsin inbounded to Koenig, who dribbled to the half-court stripe and asked for its final timeout.

Happ waited a couple of seconds after taking the ball and flipped a simple chest pass to Koenig, who dribbled to the right corner while being shadowed by guard Remy Abell. Koenig launched, and the shot never touched net.

Following a short replay review, the officials upheld the play's result and teammates jumped on Koenig in front of the Badgers' bench.

"I knew it was good the moment it left my hand," Koenig said. "That's the first game-winner of that kind I've hit. I really can't describe my emotions."

Musketeers coach Chris Mack had little problem articulating his feelings after being on the short end of Koenig's dramatic shots.

"I've never been on that end of two dagger shots in a row like that," Mack said. "It's just heartbreaking. I told the guys that the sun will come up tomorrow, but it was a tough locker room."

[to top of second column]
Mack said Abell defended the shot well.

"You can't defend it any better," Mack said. "Just give credit to Bronson Koenig for hitting two dagger threes at the end."

Wisconsin established a 17-6 lead with 10:52 left in the first half after back-to-back 3-pointers by Koenig, but Xavier found traction offensively in the last eight minutes, getting a quicker tempo and racing to a 33-30 halftime lead.

With the game knotted at 49, Xavier forward Jalen Reynolds keyed a 9-0 run with a layup and one of his four second-half dunks, seemingly putting the Musketeers in control.

However, the Badgers, who were 9-9 after 18 games and apparently bound for either an NIT berth or no tournament at all, responded with a rally that mirrored their season. Now they are ticketed for their fifth Sweet 16 in six years.

"Bronson made the big shots, but it took our whole team to make this happen," Gard said. "Zak made a huge defensive play that won't be talked about as much, but it should be. That's what happens when you give yourself a chance."

Koenig finished with a game-high 20 points and a career-high seven rebounds, while Happ added 18 points and forward Vitto Brown scored 12. Reynolds and Abell each hit for 13 for Xavier, and Sumner tallied 11 points.

NOTES: Wisconsin's 47-43 win Friday against Pittsburgh in the first round was its 14th NCAA Tournament win since 2011, trailing only Kentucky (20) and Louisville (15). ... Badgers F Nigel Hayes extended his Big Ten Conference season-high marks for free throws (189) and attempts (256), setting school records in both categories. ... The Musketeers lost for the first time this season when leading at halftime. They were previously 26-0 in that spot.
[© 2016 Thomson Reuters. All rights reserved.]
Copyright 2016 Reuters. All rights reserved. This material may not be published, broadcast, rewritten or redistributed.