Logan County Board seeks applicants for District 5 vacancy

Send a link to a friend Share
[March 19, 2016] LINCOLN - The Logan County Board is seeking to fill a vacancy in County Board District 5. The resignation of Andy Anderson has created a vacancy that will be filled by the Chairman with advice and consent of the entire County Board.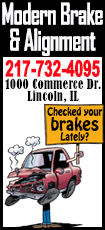 The term of this appointment will end the last day of November, 2016.

Due to Mr. Anderson's resignation after the Primary certification date, a Special Election will be required in the November 8, 2016 General Election. The Republican Party can nominate a candidate from District 5 to be placed on the General Election Ballot.

"It is my hope that the person appointed by our board will be the candidate for the General Election in November as well," Hepler commented. He also stated that the process for the County Board's appointment by this Board will be done "first by an interview with the Chairman, then likely with the leadership of the Republican Party, followed by an interview with the entire County Board."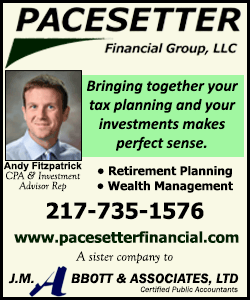 To determine if you are in County Board District 5, you can check the website of the County Clerk at www.co.logan.il.us under Election Information, County Board Districts. You are also welcome to stop by or call the office at (217) 732-4148, or email at elections@co.logan.il.us to learn of your County Board District.

If you wish to be considered for this appointment by the County Board, you may forward a resume along with a brief statement of interest to the County Board Office, PO Box 39, Lincoln, IL 62656 by March 24th.

Interview arrangements will be made by the County Board Staff. For further information about the County Board appointment, you may contact the Logan County Board Office at (217) 732-6400.
[Michelle Barr, Administrative Assistant, Logan County Board]