Easter Devotional
What to do with Easter
(Based on Luke 24:13-35)
Pastor Ken Krammer - St. John's United Church of Christ

Send a link to a friend Share
[March 25, 2016] As I prepare for Easter this year, I find myself both mentally and emotionally wanting to push past the cross on the hill (Good Friday) and past the empty tomb (Easter) to walk the road to Emmaus. The resurrection experience I seek this year is to find time to walk and talk with my Lord and fellow disciples to "understand these things that will empower me, as I continue to serve God in this place.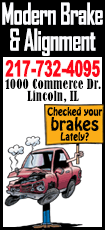 In other words, "What will I do with Easter?" Will Easter be the springboard for exciting ministry? Will Christ's Spirit transform me as "I walk and talk with him along life's narrow way?" And when it comes time to break bread with this stranger who has taught me so much along the way, will it be clear to me that Christ is in my presence?

The temptation, even for me, is to get through the Easter experience one more time. Don't get me wrong. I love this special day where we get up early to hear the proclamation that the tomb is empty!

I also enjoy the fellowship of the breakfast, the building excitement of the day and the wonderful service of praise and music all sharing the Good News that Christ is Alive!

But once it is over and we have had our fill of Easter dinner and most of the eggs have all been found, it is too easy to return to our same old lives on Monday morning and live as if nothing has changed.
I wonder, will the Easter message give us more energy for our ministry? Will Christ being alive change our outlook on the future? Will the risen Christ so live in each of us that we will be able to experience the joy of new life?

I do know this! The world and the evil that exists in it will continue to work hard to discourage us from believing in the Easter message because it cannot bear to hear such Good News. I also know there will still be concerns as we continue this journey of faith into an unknown future.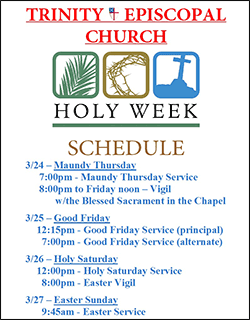 And I know, that this road to Emmaus will have its hills to climb and potholes to dodge as we walk along the way. We may find ourselves asking each other, "What do these teachings mean? What is God trying to say to us? And how much longer do we have to go before we can rest?"

And I also know this! If we, on this journey with our Lord, are willing to ask the hard questions, listen to each other and welcome the strangers as they join us along the way, then "our hearts will burn within us" and we will find that the resurrection is not just an "idle tale."

If we are willing to take this difficult journey, we will discover the risen Christ in our midst and we will know what to do with Easter!

As we finish the Holy Season of Lent and Celebrate the Easter, I pray that for we as Christians, the road to Emmaus will make Easter more than a special day on the calendar, but a life changing experience as well.

So take a walk on the road to Emmaus. I promise you will meet the One who can tell us all that has transpired in these days and will inspire us to new life. We will walk with the Risen Christ!

May you have a blessed Easter from Norma and myself and the staff of St. John.

St. John's United Church of Christ
204 7th St.
Lincoln
(217) 732-6957