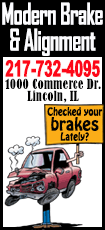 Better Off Friends
by Elizabeth Eulberg,
c2014

My favorite of Eulberg's books, Better Off Friends, is told from the alternating perspectives of two best friends.

It feels like Macallan and Levi have known each other forever. They have tons of inside jokes, love each other's families, know each other's favorite foods, movies, etc. But things have started to get complicated in high school. No one seems to be able to accept that they are "just friends". Finding a date is tricky enough because everyone thinks they're together. And double dating turns into a nightmare because they spend more time talking to one another than their dates. Eventually they realize it's time to decide---are they better off friends? Or are they just a leap away from a life-changing romance?

Filled with fun, this is a great read for guys and girls alike. I loved Macallan and Levi's friendship and found myself devouring the book waiting to find out what they would do with their relationship.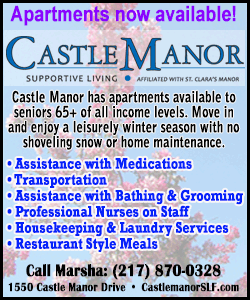 The Chapel Wars
by Lindsey Leavitt,
c2014

It's a Romeo and Juliet tale set on the Las Vegas strip…

Sixteen-year-old Holly has just inherited her grandfather's wedding chapel---on the Las Vegas strip! She's always loved the chapel and though it has definitely seen better days, she has big ideas of how to turn the drowning business around. Being her parents' boss is pretty tricky, especially since they've recently divorced, but she's got bigger problems. Namely, the chapel next door and Dax, grandson of her family's mortal enemy. Cupid is about to make her life a whole lot more complicated.
Just Like the Movies
by Kelly Fiore,
c2014

Ever wonder why love can't be like it is in the movies? You're not alone!

Marijke, a popular and pretty track star, seems like she has it all together. Lily is a classic overachiever always looking ahead to college and her future. But when they hit senior year they both realize, they are clueless when it comes to love and romance. An unexpected encounter at the movies sparks a question---it possible to use the movies as a guide for real-life romance? Can Marijke find a way to get her boyfriend to say the "L" word? Can Lily get a date for prom? It promises to be a bumpy ride as they test out their theories---but along the way? They just might find a friend.
This is What Happy Looks Like
by Jennifer E. Smith,
c2013

It all starts with an email---to the wrong address. Hollywood heartthrob, Graham Larkin, accidentally emails Ellie O'Neal about caring for his pet pig, starting a correspondence that surprises them both. Their growing friendship drives Graham to choose Ellie's hometown as the setting for his next movie. What will happen when they come to face-to-face? Can a movie star and the girl next door truly find love in the real world?

Another great title by Jennifer E. Smith, this story of two teens finding their way---all while trying to navigate the pitfalls of first love---will leave you smiling.

To check out these books or get recommendations for other great reads, please come see us at the Lincoln Public Library, 725 Pekin Street.
(Melissa Oxborrow, Youth Services Librarian)
[By MELISSA OXBORROW, Lincoln Public Library District]