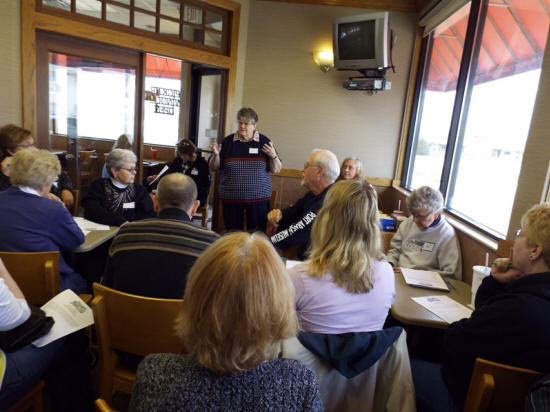 New Logan County Garden Clubs begins to take shape
Send a link to a friend Share
[March 27, 2016] LINCOLN - On Saturday afternoon, facilitators Carol Mills and Kathy Vinyard were pleasantly surprised by the large turnout at Wendy's Restaurant in Lincoln. The women had put the call out for anyone interested in forming a new garden club attend a "first-step" organizational meeting, and approximately 25 interested people answered the call.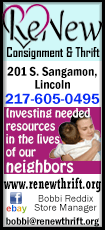 Mills served as the spokesman for the group and began early by saying that while she and Vinyard were getting the ball rolling, they did not want the group to consider either one of them as the official leaders of the club.

The two women had gotten together earlier in the year, and decided that they wanted to explore whether or not there was an interest in a club. Mills explained that she had Vinyard had agreed that having clubs such as this strengthen a community, and that was an important goal, especially for Vinyard.

They had also agreed that they did not want this to be a service-oriented club. Mills explained that meant there would be no prerequisite that club members had to perform certain tasks of community service.

Beyond that, Mills said the formation of the club was a blank slate, and those who would be the membership would decide what the structure of the club would be.

Mills said that for this inaugural meeting, the group did need to decide a few basic things, such as what is the club going to be about, and when will they meet.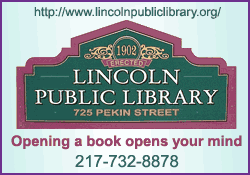 She said she would open the floor, and wanted the group to offer up their suggestions on what they want from the Garden Club.

She received numerous responses. Some talked about wanting to learn more about flower gardening. Others said they would like to see a seed exchange as part of the club program. It was also mentioned that the club might be a good place for vegetable gardeners to share their produce instead of allowing it to go to waste.

The group also talked about when they would hold meetings. After some discussion, they decided that they do want to meet monthly. They took a poll and decided that they wanted evening meetings on a weekday. After some discussion, it was decided the new club will meet on the second Monday evening of each month at 6:30 p.m.

Mills said that the next step would be to find a meeting place that can be used free of charge. She said she already had a couple of suggestions that she would be checking out, and a couple of new suggestions were given on Saturday.

Moving on, the group discussed what type of programs they wanted to have at the monthly meetings. It was suggested that the club members could do 'show and tell' type presentations. The group also wanted to discuss timely gardening topics and have question-and-answer panel discussions from time to time. Mills suggested that a good guest speaker might be from the local soil testing laboratory, who could talk about soil pH and plant nutrient needs. Another member suggested there could be "make and take" workshops from time to time. It was also suggested that the members could hold home garden tours for club meetings. And finally, it was suggested that the group create a flower or plant rescue program.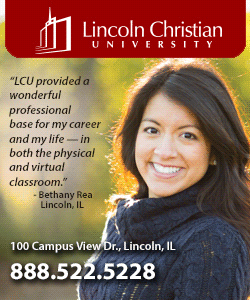 They talked about how many of them often end up with plants they can't use but hate to discard, or they will have a neighbor who is wanting to tear out a perennial bed and wants to get rid of the plants. The group could "rescue" the plants and make them available to members who wanted them.

It was also suggested that on occasion, the group could take trips together as a club body.

Mills said the group needs to come up with a name for their new club. Suggestions that came out immediately were "Cream of the Crop Garden Club," and "Gloves R Us." Mills said those were great suggestions, but she wanted to give everyone an opportunity to suggest a name if they chose. She suggested that the membership think about ideas for a name and drop her an email if they had a suggestion.

Mills suggested that the group might want to delay deciding on the leadership and membership dues. She said that she was a member of a club that started with no dues and no officers. She said that went well for quite a while. But, when the club decided they wanted more professional guest speakers, they realized those people want to be paid for speaking. They then decided to implement club dues to help defer that cost.

Regarding leadership, it was suggested the group could start out with rotating hosts or hostesses who would serve to keep the meeting moving along. She mentioned that early on in the formation of the club, the group might want to plan out the activities of several future meetings, so everyone knew what was going to be coming.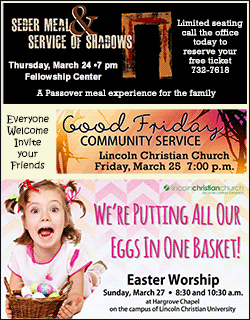 The first meeting of the club was designed to be short and ended within about 30 minutes. The group did decide that they will meet again on Monday, April 11th at 6:30 p.m. They have an expectation that once established meetings will last approximately two hours. Mills said she would search out a location and let everyone know where the meeting will be held on the 11th.

Anyone who was unable to attend last week's meeting, but would still like to be involved in the club, is welcome. Mills can be contacted via email at cjebmills@hotmail.com and Vinyard can be contacted at Kvinyard@lincolnil.gov.

[Nila Smith]