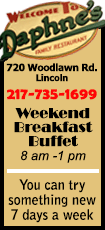 The bus will depart the parking lot of the Lincoln Wal-Mart Super Center at 7 a.m. on Wednesday, April 27th and will return to the same location at the end of the trip on Sunday, May 1st.

The cost of the trip will include travel by Deluxe Motor Coach, all hotel accommodations and taxes, entry to the 27th Annual Asheville Herb Festival, Biltmore rooftop tour and estate luncheon, a group photo, wine tour and tasting event, dinner at the famous Okie Dokie Smokehouse, and will include all tips, taxes, and gratuities.

Optional items on the agenda, at an additional cost, include a Food Crawl that will involve five to seven local restaurants showing off their regional cuisine, and a glass blowing class where attendees may make their own glass ornament or paperweight.

The historic and beautiful Biltmore will also be hosting a special exhibit during this trip – Fashionable Romance; Wedding Gowns in Film.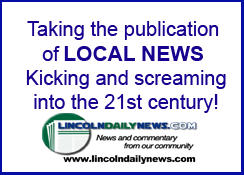 From the Biltmore website:

In celebration of Biltmore's long history as a location for weddings and romantic getaways, the estate is hosting a new costume exhibition highlighting love stories from iconic films. Fashionable Romance: Wedding Gowns in Film, presented by Belk, showcases wedding dresses and attire from major motion pictures spanning centuries of design.

More than 40 award-winning costumes from 19 classic films will be displayed throughout the grand rooms of Biltmore House. Costumes illustrate changing styles in wedding fashions from the 1700s through the 1940s and the exquisite attention to detail that Cosprop Ltd., London, brings to its film costume projects. Accenting the costume displays will be elaborate floral arrangements complementing each film's era, created by Biltmore's Floral design team.

The exhibition will continue in Antler Hill Village & Winery with stories and heirlooms from 60 years of Vanderbilt family weddings, including a re-creation of Cornelia Vanderbilt Cecil's beautiful wedding gown and veil, and the family veil worn by both Jacqueline Kennedy and her cousin, Mary Lee Ryan Cecil, at their weddings.
Entry to this exhibition is included in Biltmore admission. Save $10 per admission ticket when you buy 7 or more days in advance.

About the Herb Festival

People, plants, and products

Every spring, more than 35,000 residents and visitors come to the Asheville Herb Festival to find the nation's best variety and selection of herbs, herb plants, and herb products, ranging from herbal salves, balms, lotions, and ointments to herbal soaps, shampoos, and medicines. You can buy how-to books on cooking with herbs, herbal healing, and herb gardening, and even take a break to enjoy a fresh-cooked lunch and herbal beverage. The 2016 festival takes place Friday, April 29, Saturday, April 30, and Sunday, May 1, 2016.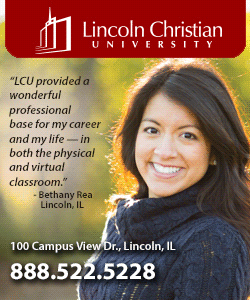 Learning to love herbs

There's no shortage of opportunities to get an herb education at the festival. Most vendors have specific areas of expertise, such as growing herbs from seed, turning herbs into medicines and other products, or creative cooking with herbs. You can learn about cultivating perennial plants and landscaping your garden – even a container garden – with herbs. There's also an information booth operated by local Master Gardeners certified by the Buncombe County Extension Service [http://buncombe.ces.ncsu.edu/], who are always willing to answer questions about planting, growing, and caring for herbs.
Western North Carolina is a southeastern mecca for high-quality, often organically grown herbs, vegetables, and other produce. Conservation easements help farmers preserve existing farms and establish new ones, and many farms are dedicated to organic agriculture practices such as producing heirloom vegetables and range-fed livestock. Among the area's many growers of herbs and other traditional plants, the Asheville Herb Festival has become an annual opportunity for old and new friends to show off their latest plants and products and share their knowledge. "The herb festival is sort of like a family reunion," remarked Rick Morgan, who founded the festival 27 years ago. "When we get together in the spring, everyone has news to share. It's a very friendly atmosphere."

Since its founding by a small group of dedicated herb farmers, the three-day festival, sponsored by the WNC chapter of the NC Herb Association, has grown into one of the region's most important annual events for herb lovers of all stripes. The festival is open from 8:30 a.m. to 5 p.m. on Friday and Saturday and 10 a.m. to 3 p.m. on Sunday – with a closeout sale from 3-4 Sunday!
Ten seats remain available on bus. To learn more about the cost of the trip and other details contact Amy Wertheim at (309) 830-4361.


[Nila Smith]

Related websites

27th Annual Asheville Herb Festival
http://www.ashevilleherbfestival.com/about.htm

The Biltmore Estate
https://www.biltmore.com/