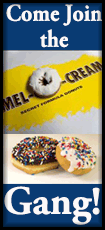 Now, almost 12 years later, a page is turning in William Dolan's life as WLLM, his beloved radio station, bids Lincoln farewell and moves operations to Springfield. The local station will close at 3 p.m., Friday, April 1, 2016.

An Open House will be held at the station, 800 Postville Drive, Lincoln, on Wednesday, March 30, 2016, beginning at 11 a.m. to give staff and volunteers a chance to visit with friends and supporters of WLLM. WLLM board members and representatives from station owner, Cornerstone Community Radio, Inc., will be in attendance to answer questions, and to thank the community for its dedication and support for the last 12 years. There is no definite time for the event to end.

"We'll keep it going until no one else is coming through the door," William Dolan stated, with a sadness softening his voice. "We want to talk to everybody and anybody who ever listened, volunteered, donated or called to talk.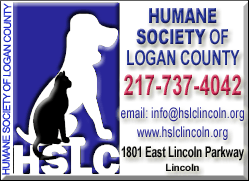 "There have been over 60 people either employed or who volunteered here," Dolan continued, "and who lent their talents and skills to the station's operation. We couldn't have done what we did without them."

The list of towns those volunteers and supporters call home is long, and the circle is wide. Lincoln, Pekin, Delavan, Waynesville, Emden, Sherman, New Holland, and so many others. According to Dolan, there are over 200 "core people" who interact as a friendly voice in their Christian faith, forming a tight-knit relationship between community members. But that is by no means everyone who is part of the large community of listeners.

"People have been so very generous," Dolan said, "almost sacrificially. And their dedication and unselfish devotion to the station is what has kept it going. We receive almost 90 percent of the station's income from listeners. But, it has been a challenge over the years, and decisions had to be made if we wanted to see WLLM continue its Christian message to the local communities."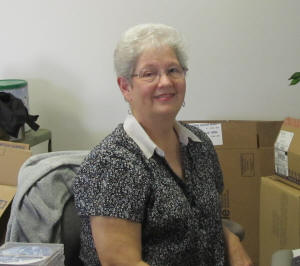 Currently, Station Manager, Dolan, and the Operations Manager, Pam Pollard, are the only paid employees, and Pam works only 24 hours per week. Volunteers include Lincoln Christian University student, Ann Riddle; Atlanta resident, Zelma Martin, Programming; and Lincoln resident, Martha Pagel.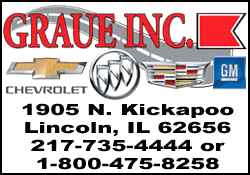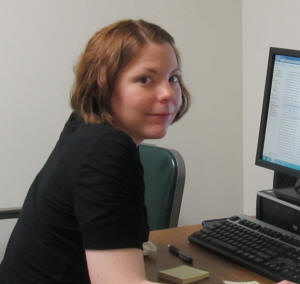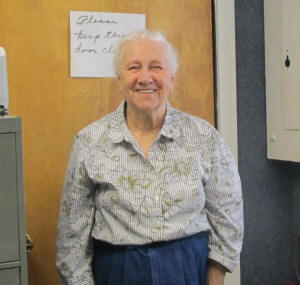 Expenses involved with building maintenance, production costs, and paying even a limited staff has taken its toll. The WLLM board of directors and Cornerstone Community Radio, Inc., agreed that eliminating staff and taking operations to the Springfield station (WLUJ) would allow WLLM to continue broadcasting.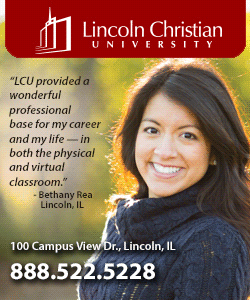 WLLM will not close, it will simply be moving to another location. Listeners will use the same frequency, and hear the same music and programs they have depended on since 2004. With today's technology and long-distance communications, it is not uncommon for stations to use canned programs, and pre-recorded news and information that can be managed by computers. But Cornerstone appreciates WLLM listeners, and the relationships that have been established with the station. They will provide familiar programming to the Logan County area, with traditional features such as Zion Lutheran's Sunday services, among others.

Listeners may continue to support WLLM by sending donations to: WLLM-WTSG, 600 W. Mason, Springfield, IL – 62702. WTSG is Cornerstone's station from Carlinville, which also broadcasts from Springfield. Any and all support designated for WLLM will be placed in the station's account, to help with broadcast costs and programming.

"I had a close, pastoral relationship with listeners," William Dolan said, "and they all hold a special place in my heart. I have such good memories from speaking with callers, meeting with people, and making connections."
One of the most outstanding memories Dolan holds near and dear is the fact that people came to volunteer, and supported the station's mission, without acknowledging they were an inter-denominational group. Sometimes, Dolan remembers, there would be five or six volunteers working in the building together, each from a different church, different denominations, and nobody cared.


"The radio station has been like the hub of a wagon wheel," Dolan explained. "All the spokes - denominations, you know-came together in the middle, at the hub. It fit together and rolled along with one purpose in mind – to deliver the word of God. And it never failed to do its job."

"My wish is," Dolan said carefully, "that the practice continues. We have had such a good relationship with all the churches, the Lincoln Ministerial Association, and individual pastors who believed in the radio station and its people. I can never say, 'thank you' enough to let them know how much they mean to me. I hope they can all come to the open house, so we can visit one more time."

Reverend Dolan believes there is a purpose for him, outside of the Lincoln community. He does not try to imagine what that purpose is, at the moment. But when it comes, he will be ready, and looks forward to the next chapter, the next congregation, and the next wonderful group of volunteers he knows are out there somewhere.

[Marla Blair]