Park district notes
Updated March 23rd
From Lauren Ruckman, program coordinator
Send a link to a friend Share
[March 27, 2016] Recreational Baseball/Softball Registration - Registration for Summer 2016 recreational boys' baseball and girls' softball is going on now. The leagues that are being offered are 6U, 8U, 10U, 12U, and 14U. The 6U league (which is for kids ages 4-6) is co-ed. We will be competing against other local area teams this year. Registration runs through March 25. Call 217-732-8770 with questions or stop by the park district front desk to register your child.
Couch to 5K training at the Lincoln Park District

This eight-week training course is tailored for all fitness levels. Our team of trainers are previous track coaches and experienced runners from our community. Group runs will take place on Saturday mornings at 8:00am from the park district, (unless otherwise specified). Our goal is to teach the fundamentals of running and encourage a team atmosphere. We will break down into groups to focus on individual goals and paces if necessary. No one will ever be left behind! A mock 5K will take place at the end of this training for all who participated. Everyone is a WINNER! Registration forms are available at the fitness desk and front office. Free for members, $25.00 for non-members. Training began March 19, but we encourage you to join us any time!
Dog Obedience Class

There are a few spots remaining for the dog obedience class that will take place during the four Sundays in April (starting April 3). The park district is teaming up with Timbercrest Veterinary Service and Michael Bieser to offer this class. The class will be held in the Lincoln Park District Ballroom from 1:30-2:45pm. The cost is $50 in district and $60 out of district. Timbercrest is offering a $20 voucher towards the cost of registration, and vouchers must be picked up at one of Timbercrest's two locations. Call 217-732-8770 with questions, or stop by the park district front desk to register.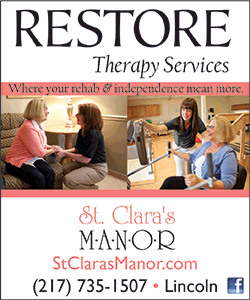 Painting Classes

Registration for upcoming painting classes is going on now. Monday, March 28 will be an elephant painting. The class will be offered from 1:00-3:00pm (perfect for the kids who are on spring break), and we have added a second time slot that day from 6:00-8:00pm (prices will be the same for both time slots). Thursday, March 31 will be a purple tulip painting from 6:00-8:00pm, and Saturday, April 2 will be a springtime painting from 10:00am-12:00pm. To view all of the paintings, check us out on Facebook or at lincolnparkdistrict.com